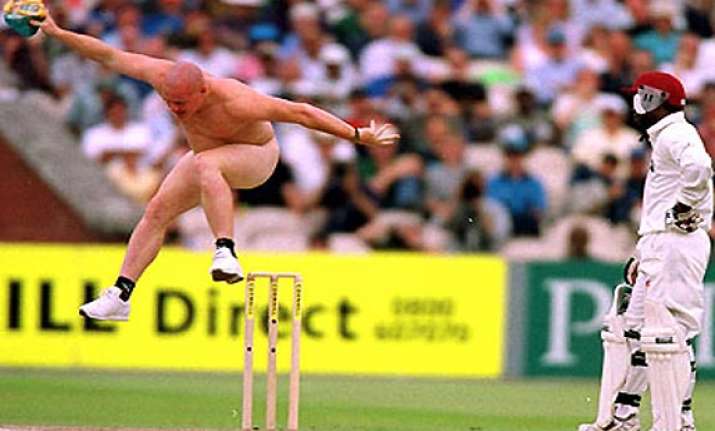 New Delhi: Cricket is an entertaining game but it becomes more entertaining when something unusual happens.
There have been several instances where streakers have made runs on the ground when international matches were in progress. Such people try to seek attention or to get 15 to 20 seconds of fame.
Following are some instances of streakers disturbing the course of matches.