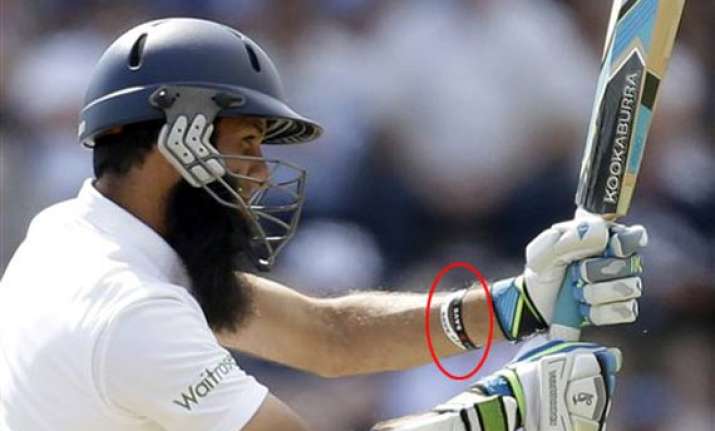 New Delhi: Moeen Ali could face a disciplinary charge after he was pictured wearing wristbands saying 'save Gaza' and 'Free Palestine' while batting on Monday.
According to daily mail, the International Cricket Council (ICC) confirmed on Monday night they were investigating the circumstances which led to Moeen – a British-born Muslim who wears a beard as a symbol of his faith – choosing to make a political statement while playing for England.
The ICC code reads: 'Players and team officials shall not be permitted to wear, display or otherwise convey messages through arm bands or other items affixed to clothing or equipment unless approved in advance by the player or team official's Board.
'Approval shall not be granted for messages which relate to political, religious or racial activities or causes.'
The ECB confirmed on Monday night that Ali had not asked asked their permission, although a spokesman said: 'We do not believe Moeen has committed an offence.'
But if the ICC investigation deems Moeen has breached regulations he could be fined up 50 per cent of his match fee for a level one contravention – the same punishment handed out to India all-rounder Ravi Jadeja for his part in a confrontation with England fast bowler James Anderson during the first Test at Trent Bridge.