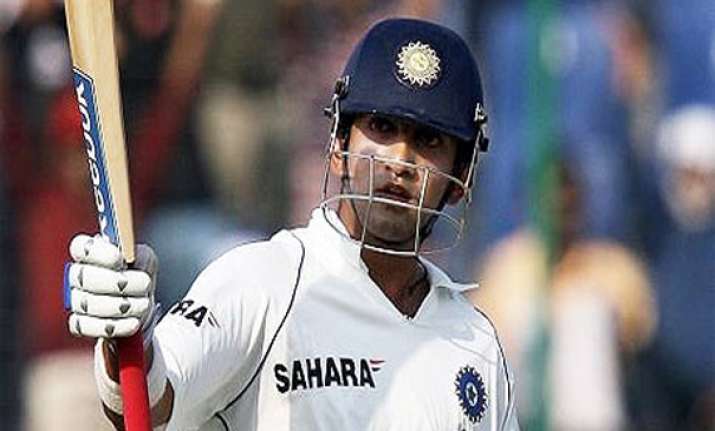 Adelaide, Jan 22 : Miffed with the questions being raised about the technique of Indian batsmen on bouncy tracks here, opener Gautam Gambhir today wondered if the Australians would still be so mentally strong and prone to "chit-chatting" if they were playing on rank turners in his country.

"Every country prepares according to their strength. We should also at home prepare according to our strength. If Australia, South Africa and England come, we should also prepare rank turners.

Then their temperament and technique would be tested," Gambhir said ahead of the fourth and final Test of the four-match series, which India have lost 0-3.

"There is a lot of grass (on pitches here) which has helped seamers. We shouldn't be afraid to prepare turners. 
Then we would know if they are mentally strong. Then we would know if they still chit-chat and question our techniques," he fumed.

The Indian batsmen have flopped on the bouncy tracks and barring Sachin Tendulkar, no one has shown the ability to tackle the rising delivery—something that has been pointed out by the critics and Aussies alike.

Gambhir wasn't willing to look at the issue individually, be it him as a future captain, Virender Sehwag as the stop-gap captain or Virat Kohli who has lately run into form.

"I see myself scoring far more runs for India than (worrying) about (being) captain. That's more satisfying. If I could be part of the winning squad overseas, that's far more satisfying.

"As for Sehwag, we want him to bat as he does. He sets the game up for us. You have different players in the line-up, some hit straightaway while there are others who look to bat through the day. Viru is best when he is aggressive. If he bats freely, it makes difference to team.

"But if 11 players perform well on the field, it makes it an wasy task for Viru. As for Kohli, he can take confidence (from his knocks) in Perth."