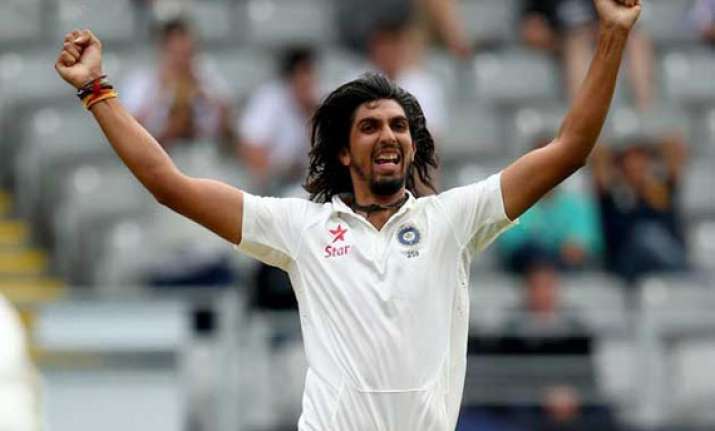 MUMBAI: Close on the heels of his impressive show in the historic Test win at Lord's, Indian fast bowler Ishant Sharma has now entered into a deal with Cornerstone Sport and Entertainment Pvt. Ltd.
A sport management agency, Cornerstone will be in-charge of Sharma's Reputation Management, Brand Endorsements, Commercial Engagements and Appearances.
"I'm happy to have Cornerstone to represent me exclusively. The agency is much known for its work and is efficient enough to deliver on their promise. I am happy to be on board and be a part as a family member," said Ishant.
Cornerstone manages and represents athletes such as Virat Kohli, Rohit Sharma, Shikhar Dhawan, Vijay Zol, Smit Patel in cricket, Indian football Captain, Sunil Chhetri and India's first & only Men's physique athlete, Miihier Singh.
"While Cricket has always and continues to be a batsman's game, we decided to sign Ishant -- our first bowler! Though he's been around for several years he's all of 25, it's time he lives up to his talent and expectations and we in turn hope we can make a positive impact on his career as well," said Bunty Sajdeh, CEO, Cornerstone Sport & Entertainment Pvt Ltd.