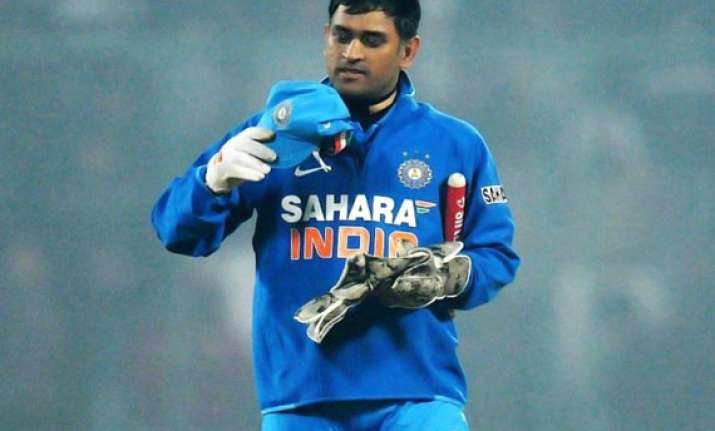 Ranchi:  Agitated over the decision to field first after winning the toss in 4th ODI against Australia here Wednesday, some fans of local lad Dhoni pelted stone at Mahi's house.
The fans were returning after the ODI was called off due to heavy rain and an unidentified person pelted a stone at Dhoni's house in the Harmu Housing Colony Wednesday night.. A window glasspane was broken in the incident.
During the stone pelting incident, Dhoni's family was present at the JSCA International Stadium to watch the match.
"We had come to watch Dhoni and Virat Kholi bat but India could not bat due to rain. We are disappointed," said Ronit.
Echoing his view, Amrit Raj said: "We spent money to watch our country's sensations Dhoni, Kohli,
Shikhar Dhawan
. We lost, both, money and an interesting match due to rain. We do not know when another match will again take place in Ranchi."
Dhoni's under-construction house was also attacked in 2007 when India performed poorly in a tournament. Angry fans then demolished an under-construction wall of the house.
The fourth ODI was crucial for India as it is trailing the series 1-2