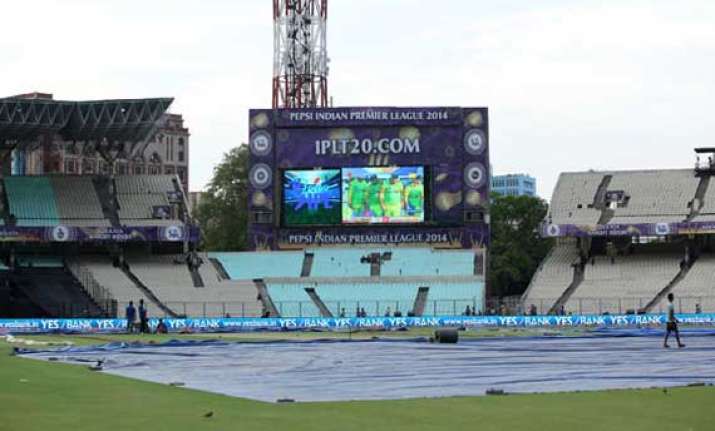 Kolkata: With reports of weather improving the Kolkata Knight Riders v Kings XI Punjab IPL qualifier at Eden Gardens appears set to go ahead this afternoon.
This match had been postponed to Wednesday due to torrential rain Tuesday.Covers off. Sun out. Eden ready. Game on am told," tweeted Sundar Raman, the IPL chief operating officer.
The match is scheduled to begin at 4 pm, while the eliminator in Mumbai, between Mumbai Indians and Chennai Super Kings, will be played at 8 pm as scheduled.
If the weather or ground conditions do not permit a full game in Kolkata , overs will be reduced till it is a five-over-a-side affair. If even that is not possible, as per the playing conditions, the winner will be decided via a Super Over. The latest the Super Over can begin is 9.10 pm.
If that, too, is ruled out, then the side which finished the league stage with more wins - that is, Kings XI - will go through to the final. Thundershowers "in spots" are forecast for Kolkata for Wednesday.
"Ticket-holders who purchased tickets for the original match day will be able to enter the stadium on Wednesday on presentation of their original ticket (with the bar code intact) at the turnstiles. Gates will open at 2.00 pm," PTI quoted the IPL's media advisory as saying. "Refunds will only be made to ticket purchasers if the match is cancelled without a ball being bowled."