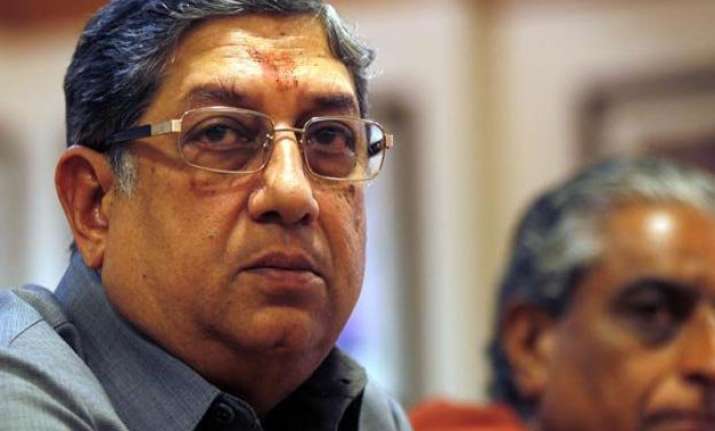 New Delhi: Former cricket administrators today hailed the Supreme Court verdict of barring N Srinivasan from contesting any BCCI election on grounds of conflict of interest, saying that it will end malpractices while bringing transparency in the running of the game in the country.
Delivering its long-awaited verdict, the court held that the allegation of betting against Gurunath Meiyappan, a CSK team official and son-in-law of the BCCI President-in-exile and Rajasthan Royals co-owner Raj Kundra stands proved while the charge of cover up against Srinivasan "is not proved".
The SC also set up a judges committee under a former Chief Justice of India to decide on the punishment in the IPL scam that can threaten the future of Chennai Super Kings (CSK) and Rajasthan Royals (RR).
Former BCCI and ICC chief Sharad Pawar said the SC decision will bring to an end to all the unwanted things that have been happening in Indian cricket for some time.
"I am happy Srinivasan is out. Many things have been happening in cricket for so long and this verdict will help in ending them. The need of the hour is to bring a change in cricket set-up," he said.
Pawar, however, ruled himself out of taking up responsibility to lead the Board.
"Whether me or (another former BCCI president) Shashank Manohar are not personally interested but interested in helping the administrative set up of cricket," added Pawar, also a former Union Minister.
Another former BCCI chief AC Muthiah asked Srinivasan to quit as ICC President also.
"He (Srinivasan) has to come out of ICC. How can he be there in ICC when he is not wanted in his own country?" asked Muthiah who had filed cases on conflict of interest in the BCCI in the courts.
"It's a landmark judgment. I find I have been vindicated for fighting the conflict of interest case for the last six years in Madras High Court and Supreme Court. This decision by the Supreme Court will bring in structural changes in the BCCI which would definitely result in the improvement of the gentleman's game," he added.