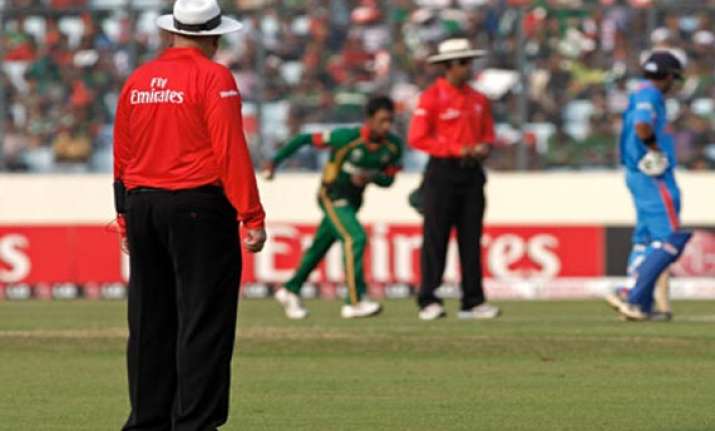 New Delhi, Aug 4: International cricket umpire Des Raj died on Sunday in Pune following cardiac arrest. He was 69.
Des Raj was staying with his daughter's family and, as per his wish, his eyes, liver and kidneys were donated to a Pune hospital.
A graduate from Delhi University, he retired from Northern Railway in 2003 after serving for 40 years. A medium fast bowler, he played for Delhi Gymkhana and Northern Railway before taking to umpiring.
Des Raj was on the Ranji Trophy umpires panel for 15 years and as an international umpire he officiated in the Pepsi tri-series match between Australia and Zimbabwe in 1998 before retiring in 2001.