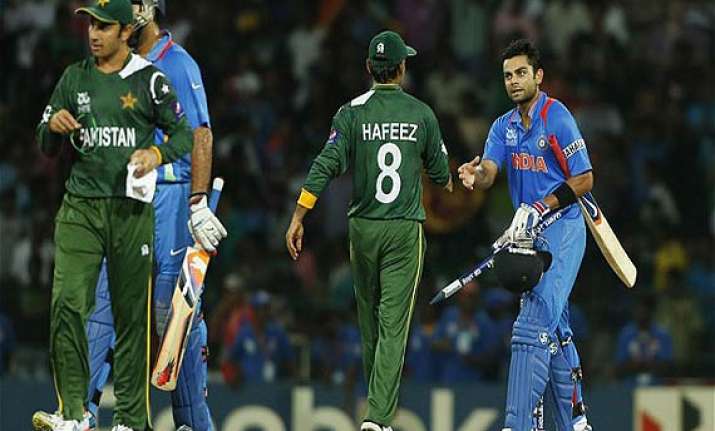 New Delhi:  If the Future Tour Program (FTP) between India and Pakistan is implemented then India will play six home and away test match series against Pakistan between 2015 and 2023.
According to report the PCB is waiting a final approval from BCCI. The list of series also includes an offshore tournament in United Arab Emirates.
It is believed that Pakistan Cricket Board has to support the changes in the ICC governing council and the elevation of 'big three' after it had got the  assurance that Pakistan will be involved in bilateral series  against all full member countries.
The first of the bilateral series between both the countries could take place in the winter of 2015 in UAE if everything goes according to the plan. BCCI could fill up the slots in the FTP with the bilateral series between both the countries.