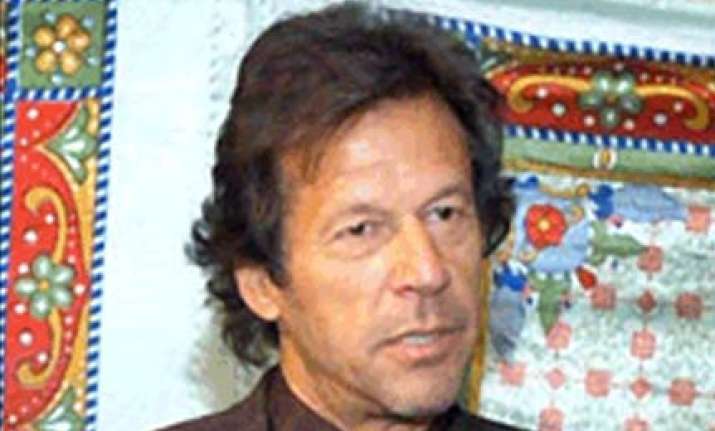 Tehreek-e-Insaf Chief underwent a successful surgery to rectify an intestinal problem which he had developed on Monday morning.
Spokesman of Tehreek-e-Insaaf said the former all-rounder had complained of severe stomach pain after his regular exercise routine at his residence in Lahore this morning.
"He suffered cramps in his small intestine during the exercises and was taken to the Shaukat Khanum hospital for diagnosis where doctors decided to do the surgery," he said.
After the operation Imran Khan has been shifted to a private room and doctors have advised him rest for three to four days.
Imran Khan was supposed to address a public meeting on Monday.
"Doctor Aamer did the surgery and he is satisfied that Imran is out of danger and his condition is stable now. It was a minor problem," the spokesman said.
Former captains, Wasim Akram, Inzamam-ul Haq and leading political figures called up the hospital to inquire about Imran's health as the former captain is held in high esteem in cricket and political circles for his outspoken views.