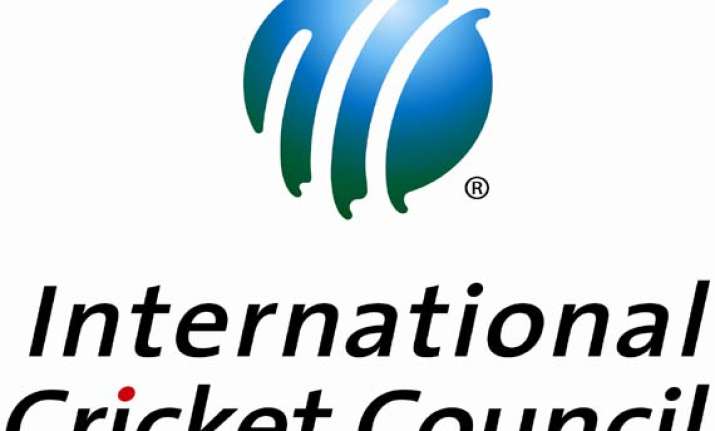 Dubai: The ICC today paved the way for Associate Members to earn Test status by introducing the 'ICC Test Challenge' which will take place every four years between lowest ranked Test team and winner of ICC Inter-Continental Cup.
The decision, taken at the ICC's Executive Board meeting, will effectively mean that one among Bangladesh and Zimbabwe --- the two lowest-ranked Test teams in ICC rankings will have to fight it out with the likes of The Netherlands, Ireland or UAE for Test status.
"The ICC Board approved the introduction of an ICC Test Challenge which will take place every four years between the lowest ranked Test team and the winner of the ICC Intercontinental Cup," a media release issued by ICC said.
"The proposal is that the 10th ranked side on the Reliance ICC Test Team Rankings on 31 December 2017, or at the conclusion of any series in progress at that time, will play two five-day matches at home and two five-day matches away against the winner of the upcoming ICC Intercontinental Cup, with the inaugural Challenge scheduled to take place during 2018," it said.
In the next eight years, two ICC Intercontinental Cup tournaments are planned with the first to run from 2015 to 2017 and the second to be held between 2019 and 2021. The second ICC Test Challenge is scheduled for 2022.
"The ICC Test Challenge now opens the door for Associate Members to play Test cricket and in doing so gives even greater context to the ICC Intercontinental Cup which will now be a pathway to Test cricket," ICC Chief Executive David Richardson was quoted as saying by the release.
At the meeting, the board members followed up on the resolutions passed at the ICC Board Meeting in Singapore on February 8, 2014.
"The ICC Board members agreed on a long-term work plan to support the implementation of those resolutions which do not require constitutional change," the release stated.