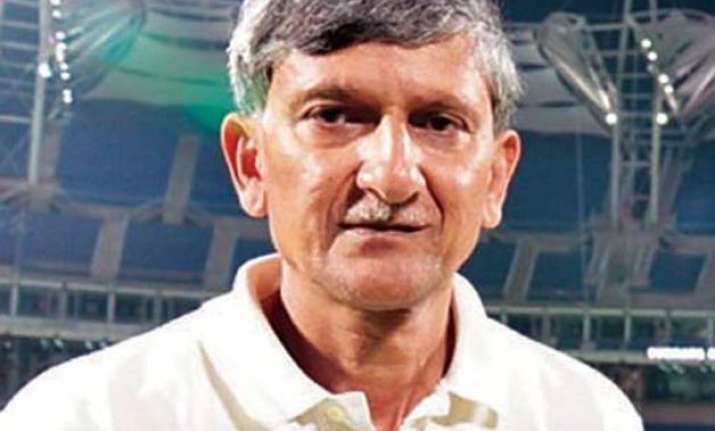 New Delhi: He has no problem with the Lodha Committee's recommendation of 'One State One Vote' but former BCCI treasurer and current Maharashtra Cricket Association President Ajay Shirke today said he is finding it difficult to accept the relegation of his unit to associate status.
The Lodha Committee, in its recommendations, has suggested a host of reforms including 'One State One Vote' which would mean one among three between Mumbai, Maharashtra and Vidarbha will retain right to vote with other two being relegated as associate members.
"Let me make it clear at the outset that I have no fascination for retaining my voting right. I am absolutely fine with the recommendation.
I did not come to cricket administration to have a voting right and these things have never been my priority. There is no question of challenging this from my side," Shirke, who is a member of the powerful IPL governing council, told PTI during an exclusive interaction.
Shirke is the first senior BCCI official, who has come on record to say that he agrees with one of the most landmark recommendations by the Supreme Court appointed committee.
"Had I been enamoured by voting rights, I wouldn't have resigned from BCCI treasurer's post in 2013 when the IPL fiasco was at its height.
I never thought that treasurer's post is something that is important for me. But it baffles as to how an 80-year-old association be relegated to an associate member," the veteran administrator said.
The former BCCI treasurer also clarified that it will be Mumbai Cricket Association which will retain its right to vote from the Maharashtra region.
"Mumbai is the senior association and obviously they will have the voting right. But I can tell you one thing that if I have a problem with Mumbai CA or Vidarbha CA, I pick up the phone and sort it out. I do not need to move court for that," said Shirke.
But he also clarified that this is his personal view and not the view of either BCCI or even Maharashtra Cricket Association (MCA).
"The views expressed are entirely personal in nature. I am certainly not speaking on behalf of anybody in BCCI or Maharashtra CA. Ajay Shirke is not BCCI or Maharashtra CA.  
Others may have their own opinion but I, as an individual, believe that development of cricket is not based on whether we have the right to vote or not," Shirke stated.
"For me, it is important that I work for the betterment and development of Maharashtra cricket. I want to work towards Maharashtra having a strong Ranji team along with development of age-group cricket.
The stadium that we have built is not for organising 7 IPL games per year. I want this stadium to host Test matches and ODIs," said Shirke, one of the most respected figures in the BCCI.