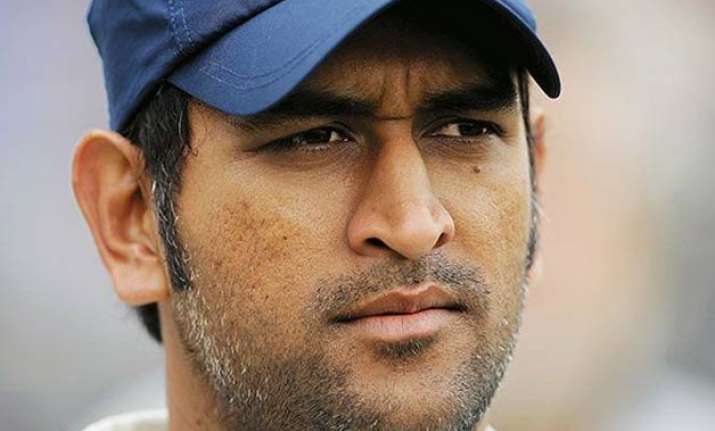 New Delhi: The Delhi High Court today issued contempt notice to CMD of mobile company Maxx Mobilink on a plea by Mahendra Singh Dhoni alleging violation of court's order refraining the firm from selling products containing endorsement of the Indian cricket team's captain.
Justice Suresh Kait asked Ajjay R Agarwal, Chairman and Managing Director(CMD) of Maxx Mobilink Pvt Ltd, to reply to Dhoni's contempt plea seeking prosecution of the firm's director for violating the court's January 22 order.
"Notice issued as to why the contempt proceedings be not initiated against the CMD Maxx Mobilink Pvt Ltd," the court said, adding that he should file his response before July 23.
The court on January 22 had asked Maxx to refrain from selling any product, including mobiles, which contained or showed the endorsement of Dhoni.
The order was passed after Dhoni's counsel Gaurav Mitra and Rajneesh Chopra informed the court that the company was still selling products using the cricketer's name, which clearly violated its previous order and amounted to contempt.
The counsel for the cricketer said that the court should pass an order, thereby, seizing all the products including mobile handset and such other article where in Maxx is using the name and image of Dhoni to sell or promote their product.
"Pass an order, thereby, directing Maxx to withdraw all the advertisement campaigns and other such advertisements on any medium including its websites and facebook profile, which in any manner uses the name or image of Dhoni," the plea said.
The court was hearing a contempt plea filed by Dhoni and Rhiti Sports Management (P) Ltd, who have alleged that Maxx has not paid dues of over Rs 10 crore which was agreed upon for using the cricketer's name on their products.
Dhoni has also claimed that the endorsement agreement between him and the company has expired in December 2012 but Maxx was still using his name to sell its products and also not paying the dues.
The High Court in November last year had said that the respondent should refrain from selling any products "which use or claim to have been endorsed by Dhoni or in any other manner suggest that the cricketer is associated with the respondent (Maxx)."
The cricketer counsel also claimed in the court that Maxx is still selling their mobile handset MSD7, which contains Dhoni's initial MSD and his jersey number 7.