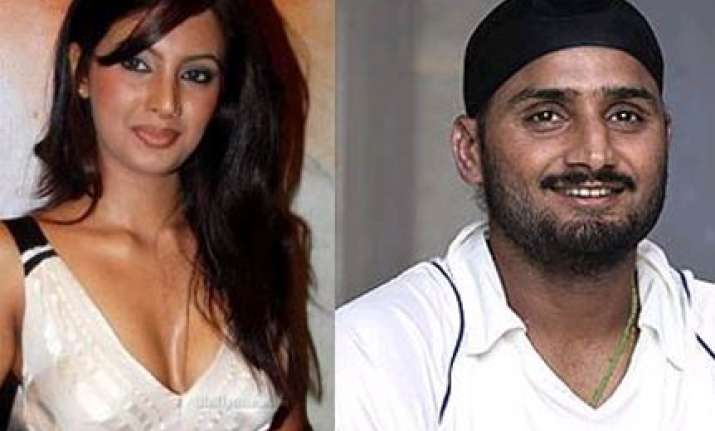 India's leading off-spinner Harbhajan Singh and Bollywood actress Geeta Basra have parted ways about two weeks ago, reports Times of India.
 Not so long ago, Harbhajan had even introduced her to his parents during his sister Sandeep Kaur's wedding in Jalandhar (Mumbai Mirror,  March 19). The couple had even discussed marriage then.
Confirming the break-up, a friend of Geeta's says, "Harbhajan called off the relationship. He is now going around telling friends that he is looking for a new girlfriend." However they still talk to each other. "There is no animosity at all. It's just that they are no more a couple. They began to have differences, shortly after the IPL. The incompatibility levels amassed to irreconcilable proportions. Things spiralled out of hand."
Geeta is feeling low but putting up a brave front. After all, she was very attached to Harbhajan, supporting him and cheering for him lustily on the ground in the many matches he played.
 "She really wanted this relationship to work. A lot of her friends in the industry want to ask her why this happened, and so suddenly. However, it would be very mean to ask her so soon."
Standing up for Geeta, her friend adds, "She will now concentrate on her career. She has been getting a lot of offers for films. She should have realized that most relationships in the glamour world fail."  When contacted, Geeta simply said, "No comments."