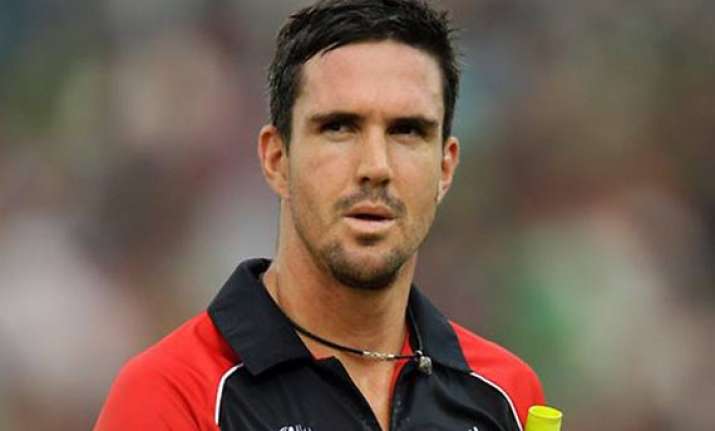 London: Former England batsman Kevin Pietersen lauded captain Alastair Cook for the 3-1 Test series win against India but feels that they are playing ODIs with Test selection in mind.
The former England captain said England did fantastically well to turn the Test series against India into a brilliant 3-1 victory.
"I am delighted for Alastair Cook. He deserves credit for the change in England's fortunes and it is clear the addition of Jos Buttler has been an incredibly positive influence on the team and environment in the dressing room. But the game always moves forward and the challenge this summer for Cook and England is not over yet.
The one-day series against India will be a good test of how they stand in terms of 50-over cricket, an area where much work is to be done if England are to be serious contenders to win the World Cup in Australia next year," Pietersen wrote in his column in The Daily Telegraph.
The South African-born cricketer feels that England's strategy of picking orthodox, Test-style batsmen at the top of the order and relying on the power-hitters lower down to build a big score is not working.
"England are still playing one-day cricket with Test selection in mind and are not choosing players who produce the brand of cricket that is going to win a World Cup. In one-day cricket you have to strike the ball with positive intent. In my opinion from Joe Root, Cook, Ian Bell and Gary Ballance there is only room for two of those players in the side not four. It puts an awful lot of pressure on guys like Eoin Morgan and Buttler to come off. If they do not, then England make scores of 250-280 and it is curtains," he said.
Pietersen said it is great that Alex Hales has been added to the squad but he hoped that the batsman does not put too much pressure on himself, or feel forced by those around him, to hit out from ball one.
"England could do with one more player like him in the top four who hits the ball and I would love to see Jason Roy in the team. He has had a fantastic summer. He has shots all around the wicket and is a lot more consistent now. Surely they have to give him a go in the Twenty20 against India but it is a shame he has not been given a chance to be around the England squad in this five-match 50-over series," he said.