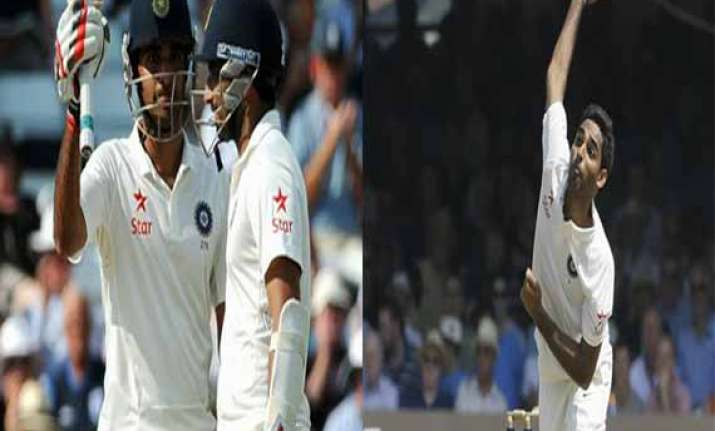 London: Bhuvneshwar Kumar's all-round performance in India's first two Test matches on the current tour of England has been a revelation. While he was expected to do well with the leather, being a swing bowler - and English conditions lend themselves to this type of an exponent - it is the extent of his success so far and his emergence as a batsman that has taken even experts by surprise.
After making his Test debut against Australia last year, Bhuvneshwar had played six Tests in India prior to arriving in England. In fact, despite being in the touring party, he didn't get a look in on the visits to South Africa and New Zealand over the winter.
But with the Indian selectors' decision to dispense with Zaheer Khan, Kumar's inclusion in the playing XI became a near certainty.