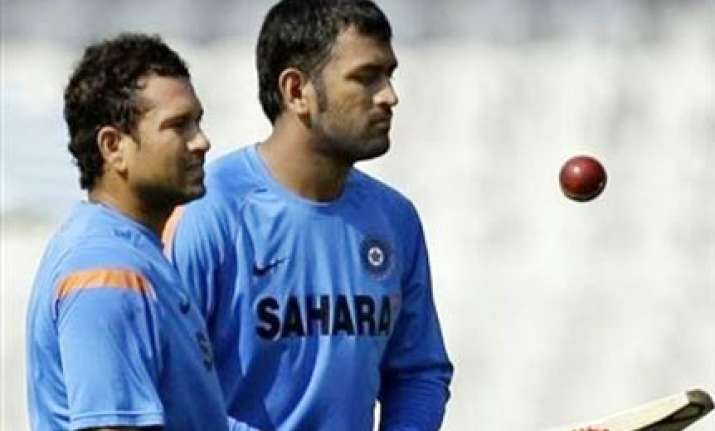 The Indian captain praised Man of the Match Sachin Tendulkar's masterly knock of 72, saying the champion batsman cleverly used the pace of the opposition bowlers without trying to hit big shots.
"Even in this short format Sachin does not use too many big shots and relies more on using the pace of the ball. He is a very cunning batsman," he said.
Dhoni also said the country needs to respect Tendulkar's wish not to be part of the Indian Twenty20 team.
"He has decided not to play in Twenty20 Internationals. Let's respect it. He has said so in a recent interview too," he said.
Dhoni was not willing to talk about tomorrow's selection for the World Twenty20 championship in the West Indies.
"I cannot say anything. Let's hope that the players are in good form and take it to the Twenty20 World Cup," he said.
Meanwhile, Mumbai Indians coach T A Sekar was full of praise for Tendulkar's knock and said the master batsman was getting better like wine.
"I think over the last six months he's batting like he did in 1997-98. He is getting better like old wine and is reinventing himself," he said.
Sekar said his younger players like Aditya Tare, Ambati Rayudu, R Sathish and Shikhar Dhawan were learning from sharing the nets with Tendulkar.
"They are putting a lot of hard work in the nets and they have got Sachin to play with and learn from which no other team can boast of," he said.
Shikhar Dhawan, who scored a fine 56 in the company of Tendulkar, said that IPL was a very good platform for domestic players.
"We wanted to get a start of 50 or 60 runs in the first six overs. I was striking well and Sachin Paaji gave me strike. It was a great experience batting with him," he said.