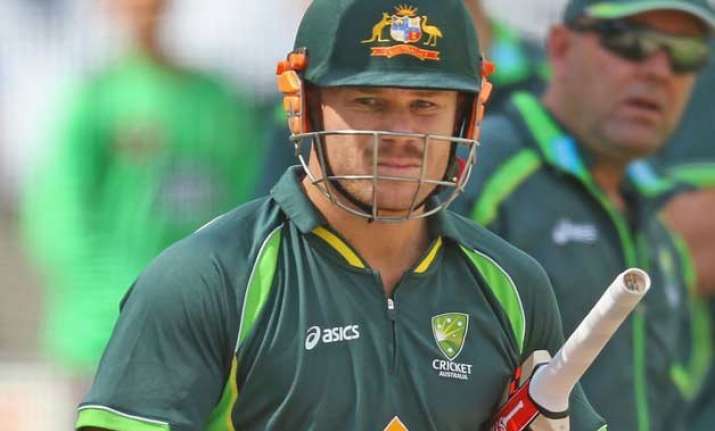 New Delhi: Australia's flamboyant opener David Warner used to assist regular driver of the Australian cricket Institute's van in Brisbane before attaining international recognition as an explosive batsman.
Recalling Kerala cricket team's 45-day camp in Brisbane in 2008, the United Arab Emirates batsman Krishna Chandran said that Warner used to talk about cricket, claiming it was only later they realised that he was a cricketer and was also occasionally helping out the regular driver of the institute's van, Gulf News reported.
Chandran further said that one year later, they were all shocked to see the same man pad up and walk out to bat for Australia.
Warner has amassed 3,133 runs at an average of 48.20 in 36 matches for Australia, including twelve centuries.