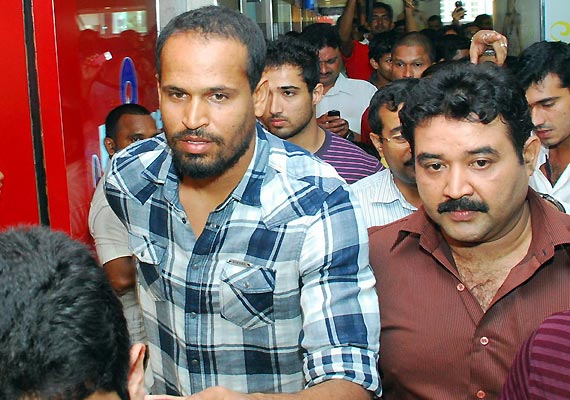 Mumbai, Mar 22: Cricketer Yusuf Pathan is set to wed a Mumbai girl Afreen.
The talks between both the families were finalized at the residence of doctor Khalid Khan on Reay Road here last evening. 
Though Yusuf and Irfan Pathan were not present during the social engagement, other members of their family were present.  
Yusuf's father Mehboob Khan Pathan returned to Vadodara after the meeting.
According to Afreen's family members, it was not exactly engagement but a preliminary meeting between both the families. 
Sources said, the formal engagement ceremony will take place in Vadodara on March 24  (Saturday) and a wedding date will be announced.