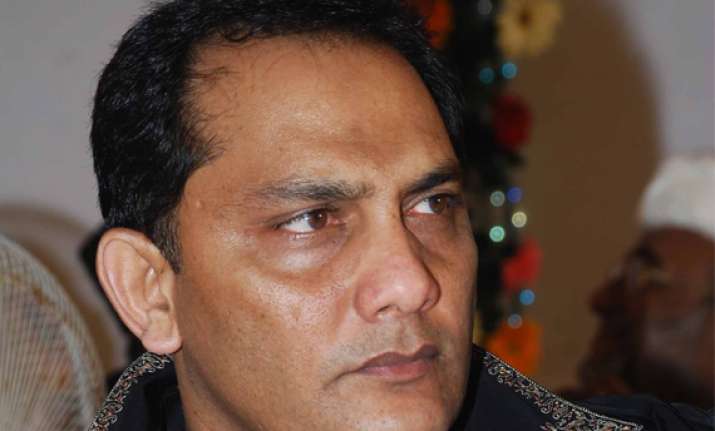 New Delhi, Mar 7: Congress MP Mohd Azharuddin was today slapped a cost of Rs 15 lakh by a Delhi court for showing "utter disdain" to it by not appearing before it in a cheque bounce case and "wasting its time."

Metropolitan Magistrate (MM) Vikrant Vaid, who had earlier issued non-bailable warrants (NBWs) against the cricketer-turned-politician for his failure to appear before him in the case, imposed the cost after being informed that Azharuddin had amicably arrived at an out-of-court settlement.

"If settlement had to be done, it could have been done on the first date itself," the court said while taking strict view on the conduct of the Lok Sabha MP from Moradabad in Uttar Pradesh.

"As the accused (Azharuddin) showed utter disdain to the court and wasted its time and did not appear (before it) for this reason, I do not find any reason why the court should not impose the cost," the judge said.

The court also imposed a penalty of Rs one lakh on one of his friend, who had earlier submitted a bond and surety to ensure Azharuddin's appearance in the case, but failed to do so.

The complainant Sanjay Solanki, a Delhi-based businessman, had earlier alleged that Azhar wanted to sell his Mumbai-based property worth around Rs 4.5 crore, jointly owned by him and his wife.

He approached Azhar to purchase the property and the deal was finalised after which Solanki paid Rs 1.5 crore in advance to Azhar but after some time, due to some marital dispute, Azhar refused to sell the property and agreed to pay back the money to Solanki but his cheques issued to Solanki were dishonoured.

As the hearing of the case began, the counsel for Azharuddin as well as the complainant informed the court that they had amicably settled the dispute for an "undisclosed amount".