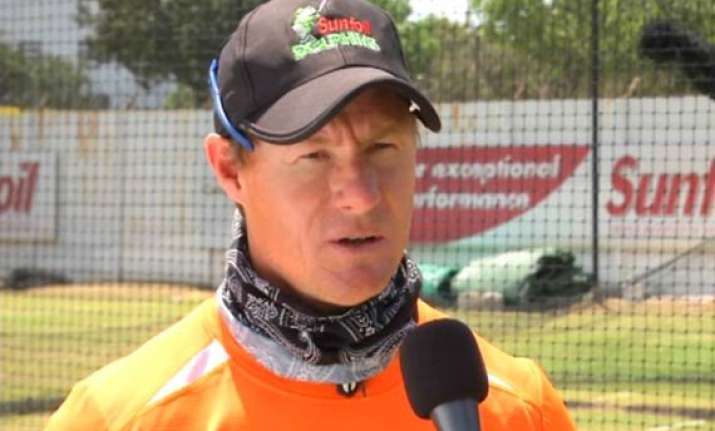 Chandigarh: They may not be having the big names in world cricket but that doesn't dampen the sprits of South African team Dolphins, who are eyeing to win the Champions League T20.
"We are really looking forward to the challenge up ahead.
Our intention is to come here and win this trophy and win this tournament. I think its important that we approach that (championship) in that way and play in a certain way that we feel we can achieve that goal," Dolphins coach and former South African all-rounder Lance Klusener told reporters here today.
With many young and inexperienced players in the side, he further said that "it is an awesome opportunity for our young team as well."
Former South Africa wicketkeeper-batsman and team captain Morne van Wyk (35), also appeared optimism, with his team playing its first match against Perth Scorchers at Mohali on September 20.
When asked if the team was banking on a particular player, Wyk said, "we look to everybody to contribute, there is not one in particular, we won the tournament back home where everybody contributed. We need everyone to chip in and that will be okay."
With mix of experience and youth in the side, the skipper while responding to a question on age of players, said, "In general, I don't think it really matters much in any form of professional sport. As long as you are fit enough and as long as you are delivering things, I don't think that's an issue".
"In cricket, over the last couple of years we have seen high class performances from guys nearing 40. Brad Hodge and Adam Gilchrist are the examples...," he said.
On some teenagers in the side, he said, "our team is really based on team performances and that has been getting us across the line...I think we have got that balance."
When asked that not much of the team players are familiar with opponents, Klusener said, "whether that is something good or bad, I am not 100 per cent sure, for us we are just going to worry about what we can do and how we can play and just take it from there."