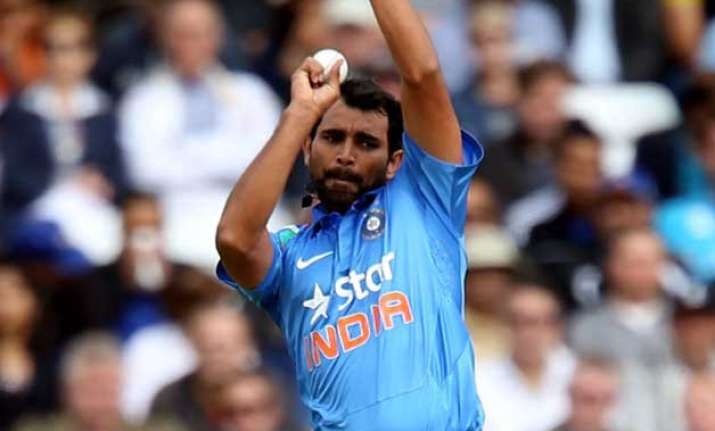 Sydney: Australian skipper Michael Clarke on Wednesday said he is wary of the Indian bowling line-up, but insisted they are confident in successfully countering whatever the opposition hurls at them in Thursday's crunch semi-final contest.
Speaking at the pre-match media conference, Clarke said: "I think the Sydney Cricket Ground (SCG) in general is a really good wicket. I think it's normally even for both batting and bowling. As always I think spin will play a part, but it's generally as good a place to bat as anywhere in the world."
"So I'm confident this game will be no different. It will be a challenge. India have a very good bowling line-up. A good mixture of spin and fast bowling. We've obviously had success with that attack through this tournament.
"So the batters are as well prepared as we can be for what we're going to face, and now we have to go out and execute," he said.
Also Read: World Cup 2015: We've surprised many but not ourselves, says Kohli
The 33-year-old skipper felt experience in such big games will count on Thursday but also highlighted the importance of youth a squad needs to win big tournaments.
"I think experience in big games makes a difference, yeah. I think in any sport the best balanced team has a mixture of that. It has the experience, but it also has the youth as well, and I'm really confident that our squad has that.
"I think every single one of those players in there has been a part of some big tournaments through their career. You have some older players that have played in World Cups and had success in World Cups, and you've got some youngsters with unbelievable talent, no fear at all, and look forward to what is thrown at them tomorrow in a semi-final of the World Cup," he added.
Read Also:  World Cup 2015: Warne's spin mantra for Clarke ahead of semis
Clarke also said it would be a very special contest since late batsman Phillip Hughes was struck by a fatal bouncer on this very ground but the hosts have to be at the top of their game to outdo the Indians.
"It is going to be a very special game, there is no doubt about it. We love playing at the Sydney Cricket Ground, as do India. It has extra special meaning because of what's happened in the past few months," the right-handed batsman said.
"But World Cup semi-final, you don't need more motivation. We want to have success. Every time we walk on the field we want to win as an Australian cricketer. Tomorrow will be no different, but we're going to have to be at our best to beat India," he signed off.