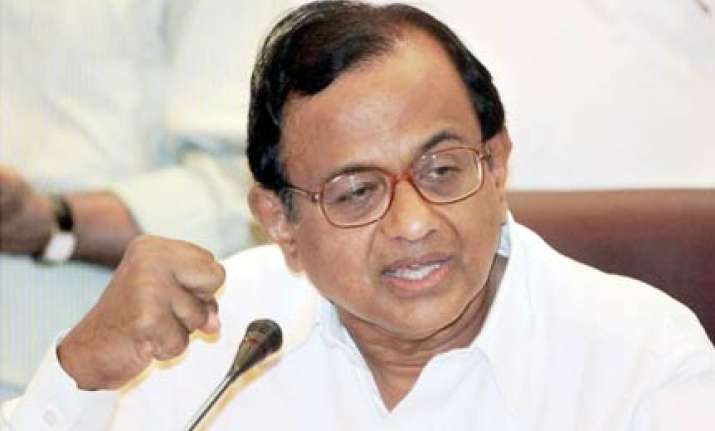 Home Minister P Chidambaram on Wednesday expressed his serious displeasure over the Services cricket pulling out of a Ranji trophy match in Srinagar and promised to see that a cricket match takes place there.
As the Services Sports Control Board decision, citing security reasons, not not to play in Srinagar against the Jammu and Kashmir stirred up a raging political controversy, he said had he been aware of the move, it would not not have happened.
Appealing to everyone to put this incident behind accepting the apology of the Services Sports Board not not only to the people of Jammu and Kashmir but to everybody, he said the Services has now now requested that the match be rescheduled and played in Srinagar.
"Whether that will be possible, whether the forfeiture if final, I cannot say.  But I have told the Defence Secretary if it was not not possible to play this match in Srinagar, because it is already forfeited, the Services Board must request the BCCI to schedule another match in Srinagar," the Minister told reporters in Jagti, about 15 km from Jammu.
He said any sports event scheduled for Srinagar will take place and "I will see that a cricket match takes place in Srinagar."
Chidambaram said he was away in Deoband yesterday morning and when he returned the first thing he did was to take up the matter with the Ministry of Defence.  "I expressed my serious displeasure," he said.
The BCCI banned the Services from this year's Ranji trophy cricket season for skipping the match in the Bakshi stadium in Srinagar.
The BCCI, however, said that a decision whether to lift the ban or not would be taken by the President after receiving and studying the apology by the Services.
The services team decision left the Union Minister and President of Jammu and Kashmir Cricket Association  Farooq Abdullah angry and he had threatened to take up the matter with the Prime Minister, Home Minister and the Defence Minister. He said the Services team had negated the Government of India's positive assessment of state's security situation.
Noting the sensitivity of the matter, BCCI promptly disqualified Services from this year's Ranji Trophy and said further action would be decided at its next working committee meeting.
J and K earned four points from this forfeited match and will now take on Haryana from November 10 to 13. PTI