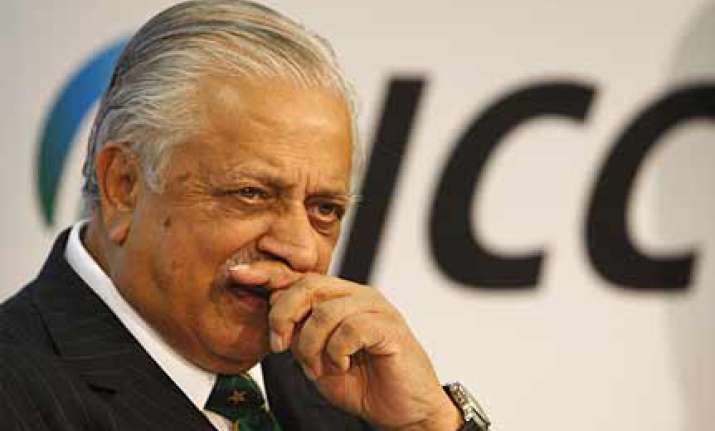 Pakistan will lock horns with their arch-rivals India in the upcoming Champions Trophy as PCB is hopeful that the encounter would be the first step towards improving bilateral relationship. 
"I just hope the Pakistani and Indians living in South Africa take the match as a sport and there is no bitterness from it," Wasim Bari, Chief Operating Officer of the Pakistan Cricket Board, said on Tuesday. 
"The final outcome must be accepted sportingly and I hope the expatriates and visitors from both the countries enjoy the match only as a sport and nothing more," he added. 
Pakistan will take on India at Centurion on September 26. This would be the first ODI between the two countries after the Mumbai terror attacks in November last year, which strained the bilateral relationship. 
The Indian government did not allow its cricketers to travel Pakistan earlier this year for a scheduled Test series, while the latter also stopped their players from appearing in the Indian Premier League. 
"It is a good opportunity for people of both countries to come together and enjoy a good cricket contest. The match can also serve to improve relations and remove any distrust. This is a sport and the result should be accepted sportingly," said Bari, who is also a former captain. 
Bari said cricket had always played a part in reducing tensions between the two countries and hoped the Champions Trophy clash would be no different. 
He said the PCB had not asked for any extra security for their cricketers for that particular match. 
"We are confident the organisers know what is required because Pakistan and India have played three big matches in South Africa before and they went smoothly," he said. 
Relations between the Pakistan and Indian cricket boards have also not been very friendly since the ICC decided to move the 2011 World Cup matches from Pakistan. 
Meanwhile, former PCB chief Shaharyar Khan also hoped that the bilateral relationship would improve soon. "Relations between the two boards have always been good even when relations between the governments and people were not so good. Cricket is a big healer for both people of both nations and the PCB must improve its relations with India," Khan said.