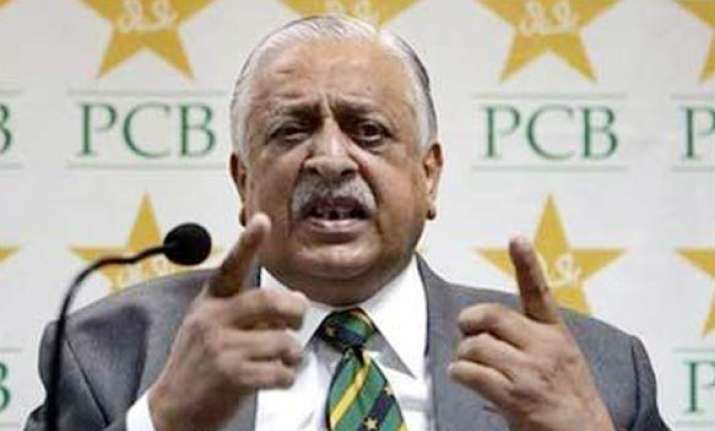 Islamabad, Apr 5: The International Cricket Council (ICC) has accomplished its mission by not letting Pakistan have their best bowlers- Muhammad Aamir and Muhammad Asif- at their disposal during the 2011 World Cup, a Pakistani newspaper has said. 

It is a matter of shame that the ICC still managed to restrict the said players from representing their country without having any solid evidence against them, The Nation reported. 

The presence of Aamir and Asif in the squad could have helped Pakistan win the World Cup, as both are more than capable of destroying any given opposition with their deadly pace and toe-crushing yorkers, the paper said. 

The Pakistan Cricket Board (PCB) is equally responsible for not defending its players and leaving them on the ICC's mercy, it added, and also questioned as to how one could expect any fair decision from such a biased organisation that, the paper said, had shown its double standards time and again. 

The paper accused the ICC of applying its rules only on smaller nations like Pakistan, saying that the cricket-governing body did so as it was fully aware that the PCB was known for letting down its players in times of need. 

The paper also said that instead of adopting an apologetic attitude, the PCB should have defended its players in an appropriate manner and should have sought solid evidence from the ICC before the trio were banned. 

It urged Pakistan President Asif Ali Zardari, who is also the Patron-in-chief of the PCB, to act now and remove all those officials who are incapable of running the affairs of cricket. 

All these gentlemen have let the team and the nation down, both off and on the field, the paper said, adding that the team and the country cannot afford to have those persons still managing cricket affairs in Pakistan. 

Any further delay on part of the President in this regard means he is unwilling to listen to the voice of millions of fans, who prayed day and night for the success of their team, said the paper, noting that PCB chief Ijaz Butt and company had already enjoyed too much leniency and it was now time to say good-bye to them.