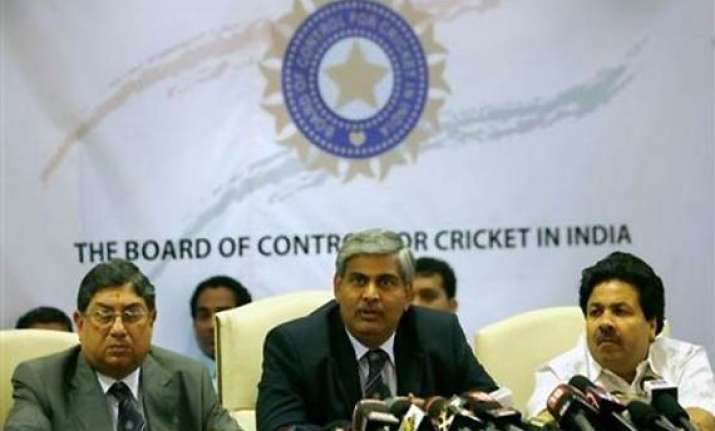 New Delhi, Aug 30: The Board of Control for Cricket in India (BCCI) on Tuesday vehemently opposed the move by the Union Sports Ministry to bring the cricket board under RTI.

BCCI vice president Rajeev Shukla refused to comment on the specifics of the new sports Bill and said the BCCI is not keen to come under RTI.

Shukla also said only those organisations that take government grants should come under the Act and that the BCCI was surely not one of them.

The Bill is being seen as an important tool to control cricket in India and to curb any illegal practices involved.

The new sports bill, which was prepared after receiving comments and suggestions from various stakeholders and the public, seeks to have BCCI as a national sports federation (NSF) and wants it to function as a 'public authority' and 'comply with the requirements specified in the Right to Information Act'.

If BCCI becomes an NSF, it would be bound to provide information under the RTI and would also be forced to follow the anti-doping rules as specified by the World Anti-Doping Agency (WADA).

These proposals have been opposed by the BCCI and some sports bodies, including the Indian Olympic Association (IOA), which want to continue functioning in an autonomous manner, free from public scrutiny and accountability.