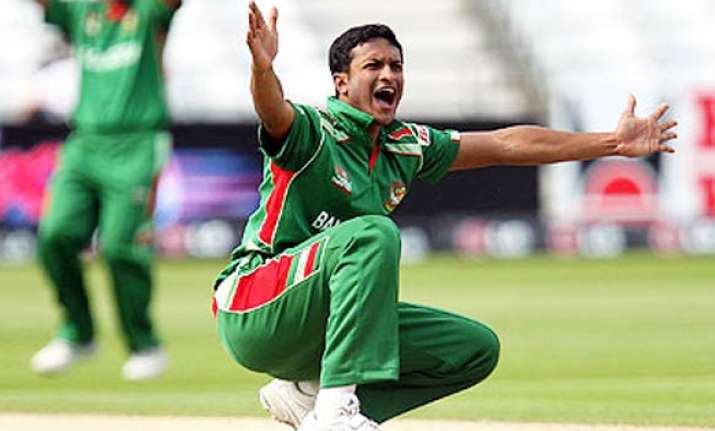 Dhaka, Feb 8 : Bangladesh was out to make the knockout stages of the cricket World Cup for the first time, captain Shakib Al Hasan said on Tuesday.
Bangladesh hosts the opening match of the tournament against India on Feb. 19 at Dhaka's Sher-e-Bangla National Stadium.
The other teams in Group B are England, South Africa West Indies, Ireland and the Netherlands, with four of the seven to progress to the quarterfinals.
Al Hasan said it would normally require winning four matches in the group stage to advance, and Bangladesh has that capability.
"It is not impossible," he said.
Bangladesh's best performance at the World Cup was the last one, in 2007 in the Caribbean, where the side enjoyed three wins, including over India and South Africa, and reached the Super Eights stage.
Bangladesh didn't get out of its group in its debut in 1999 (two wins) and 2003 (no wins).
Al Hasan said they had been practicing well for the last two weeks, and two warm-up matches against Canada and Pakistan would help their confident.
"I must say our camp is going excellent," he said.
Another boost this week was Bangladesh's rise to eighth in the world one-day international rankings, leapfrogging West Indies.
The improvement reflects Bangladesh's 4-0 series win over New Zealand last October, and a 3-1 defeat of Zimbabwe in December.
India was in their crosshairs, Al Hasan said.
"We are really looking forward to it," he said. "We have the quality to fight (against India)."
Bangladesh was co-hosting the cup with India and Sri Lanka, and will stage eight games, including two quarterfinals.  AP