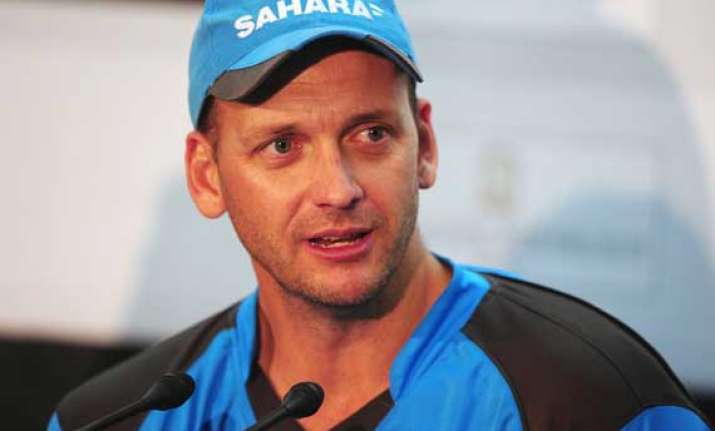 Dhaka, Bangladesh: Shane Jurgensen has quit as Bangladesh head coach after a string of poor performances by the team sparked severe criticism from the country's cricket board.
Jurgensen sent a letter from his home in Australia to the Bangladesh Cricket Board saying he would leave his post after Bangladesh's limited-overs series against India, scheduled to be held in June.   
The BCB on Monday confirmed it received the resignation, but is yet to formally accept it because BCB President Nazmul Hasan is away in Singapore.   
Jurgensen steered Bangladesh to an ODI series win against New Zealand, before a series loss to Sri Lanka and miserable Asia Cup and World Twenty20 campaigns.   
Following the World Twenty20, Hassan said he was considering radical changes in the team and its support staff.   
Bangladesh media at the time reported that a change in the coaching position was imminent, and the new coach would likely need to have some batting pedigree.   
Jurgensen, initially the Bangladesh bowling coach, became head coach in February 2013 after a stint in a caretaker capacity against the West Indies in 2012 following the departure of Richard Pybus. He was given a two-year contract until the 2015 World Cup.   
"We are not clear why he stepped down from his post, but we speculated that the media reports could have prompted," it, BCB media spokesman Jalal Younus said.   
"The media reports are all about speculation. Nothing was official," Younus said.