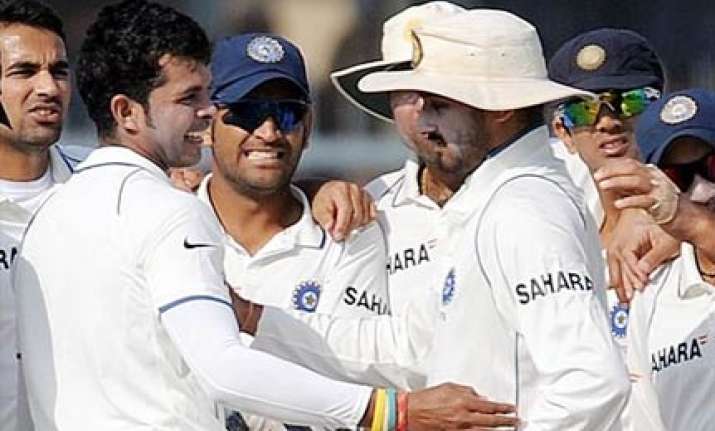 Mumbai: The 'slapgate' incident two years ago is now a thing of the past and they have moved on in their lives, both Harbhajan Singh and S Sreesanth  said on Monday.
Harbhajan slapped Sreesanth after an Indian Premier League season one match between Mumbai Indians and Kings XI Punjab at Mohali in April, 2008, which led to the former being banned for 11 IPL matches.
Together for a promotional programme, the duo showed the camaraderie between them and said they have move on in the careers after that incident.
"I don't know whether this is a marketing gimmick or not. Jhagda poorana ho gaya ," Harbhajan said at a promotional event for futurebazaar.com website.
"Between the two of us, we had a spat but we sorted out the issue on the same night. It's not that we have been avoiding each other," he added.
Sreesanth also played down 'slapgate' incident and said, "If you want to fight with us, fight us for futurebazaar.com for cheap laptops."
Both the cricketers congratulated all the Indian athletes for their good show in the recently concluded Commonwealth Games in Delhi and wished them all the best for the Asian Games in China next month. PTI