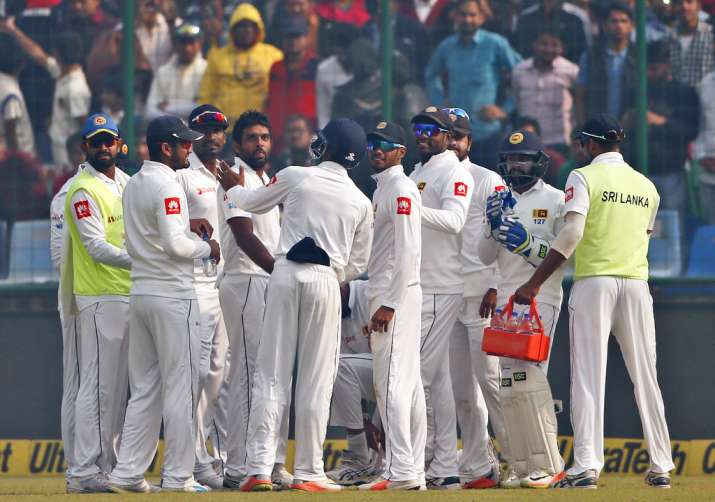 Former Sri Lankan batting ace Roy Dias today asked for some time to be given to his struggling national team that was facing a tough time in the ongoing three-Test series against India and said the inexperienced lot should be given space to prove themselves. 
The Sri Lankan team is in "transition" and needs some time to settle down, he said. 
"It's just that we have a young side that needs more experience. They should not be too excited or worried. The transition is going on, it will take a little time. We should continue to play against India and other top sides," Dias told a couple of reporters at the Brabourne Stadium. 
"Cricket is such a funny game. I think it's still okay for us and hopefully they will learn a lot from the Indians and have a good future. That should happen," hoped Dias. 
The former batsman is here as the coach of a Sri Lanka under-19 team that took part in the under-19 Challenger tournament that ended today. 
Dias refused to be critical of the under-performing side that is 0-1 down in the three-Test series and has been put under pressure by the strong Indian batting line-up on the opening day today in the third and final Test at Delhi. 
"We have to support the youngsters and build them up. The popularity for the game is still the same. It's just that what they need is to win a few games," said the 65-year-old former player who was a key member of the Lanka squad that surprised India by winning the Test series in 1985-86 at home. 
The Sri Lankan colts team was invited by the BCCI to take part in the Challenger tournament featuring three other Indian teams, and Dias described the visit as a fruitful one. 
"It's a tremendous thing for our boys to be coming here and playing in good conditions. It's a good exposure for the kids. I hope they learn. It's not easy to play against any Indian side. They (Indians) have proved they are the best in the world." 
"It's the first time to India for most of these guys. I played one-day cricket here (CCI) a long time ago. They must be very happy and proud to play here. 
"May be from this side seven boys will be picked for the Under-19 World Cup (in New Zealand in early 2018). It was the ideal thing to come and prove themselves," added Dias, who played 20 Tests for Lankans since their induction as a full member of ICC.