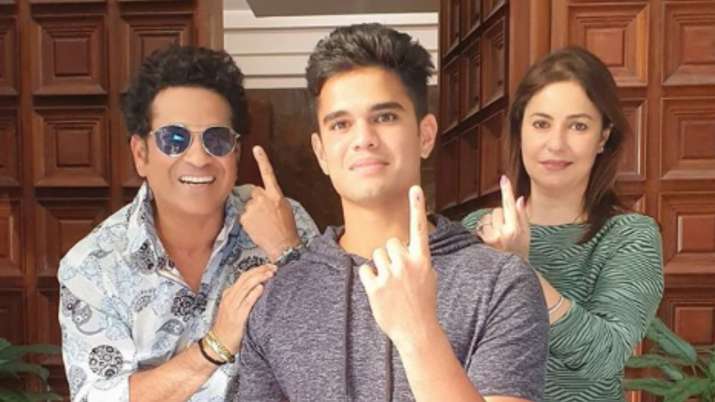 Sachin Tendulkar and his family cast their votes in the ongoing Maharashtra Assembly elections on Monday. 
Voting began on a brisk note in the Assembly elections in Maharashtra and Haryana on Monday with people queuing up outside polling booths since early morning.
"Happy to have voted & fulfilled my responsibility. Let's turn out in large numbers to vote & be part of a vibrant democracy," Tendulkar wrote on Instagram, as he shared a picture with his family.
Giving an example of some senior citizens who were keen on exercising their franchise, the cricketer also urged people to come out and vote.
"This morning, I read in a newspaper something which is not so common and talks about commitment. The article made a mention of three senior citizens, including one wheelchair-bound 94-year-old person, who was going to make an effort to come out and vote," Tendulkar said.
Polling is also being held in the by-election to 51 Assembly seats and two Lok Sabha constituencies spread across 18 states.
The voting commenced at 7 am and will end at 6 pm.
Union Minister Nitin Gadkari, who was among the early voters in Nagpur, said people will vote on the basis of the five-year performance of the Narendra Modi government at the Centre and the Devendra Fadnavis-led dispensation in Maharashtra.
Many celebrities, including actors Madhuri Dixit and Aamir Khan, also cast their votes in the morning.