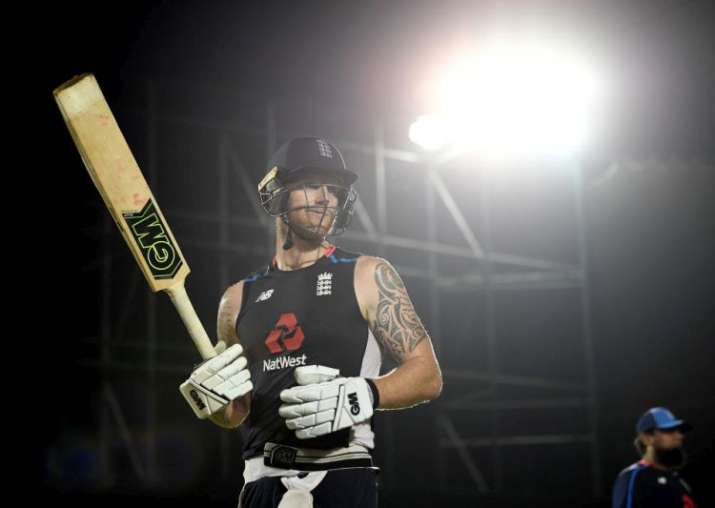 Coming from a turbulent phase that made him struggle throughout the year following a brawl outside a nightclub in Bristol in September 2017, all-rounder Ben Stokes has set his sights on the upcoming "huge summer", during which England will host the Ashes and the ICC World Cup.
"It's all about looking forward now. We've got a huge summer coming up next year with the Ashes and the World Cup, so everything is fully focused on that," Stokes told BBC's Test Match Special.
Stokes, along with his England teammate Alex Hales, was involved in a street brawl outside a nightclub, hours after an ODI against West Indies. Stokes denied a charge of affray and was cleared following a seven-day trial at Bristol Crown Court last month. Hales was not charged.
Prosecutors wanted to charge Stokes with two counts of assault over the fracas near a nightclub last year in the southwest English city. But the judge would only allow him to stand trial on another charge which meant the jury had to be satisfied Stokes' fight with two men endangered people nearby. Stokes was cleared in a unanimous verdict.
During a night out with England teammates after a match against the West Indies last September, Stokes had at least 10 drinks in the hours before the fight unfolded.
Promising a stronger comeback from a disturbing phase, Stokes said: "Looking at things that went on is not the way I like to think about things, it's all about looking to the future. That's that thing about going forward. Everything that you do from here onwards is what people will hopefully remember and that's what I am trying to do.
"As I said, it's a big year coming up with such an important that you do to play in cricket — the World Cup and the Ashes — and to both be in England, it's a really exciting thing to be thinking about," he added.