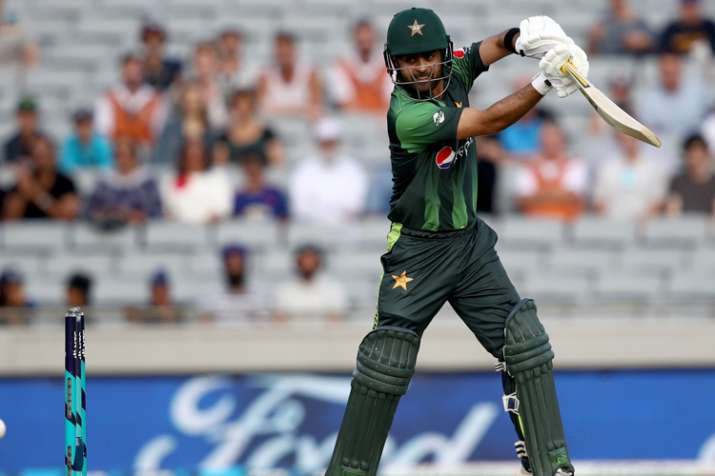 Pakistan batsman Ahmed Shehzad was on Thursday provisionally suspended by the Pakistan Cricket Board (PCB) for failing a dope test in a domestic tournament in April-May.
In a statement, the PCB said Shehzad had been given time until July 18 to advise them whether he wishes to have his sample B tested by July 27.
The PCB has also provisionally suspended Shehzad pending the outcome of the charges, it said.
Shehzad reportedly failed the dope test after traces of marijuana were found in his urine sample taken in May during the Pakistan Cup in Faisalabad.
The PCB had also asked the Anti-Doping Agency of Pakistan to constitute an Independent Review Board and give their finding on whether a valid 'Therapeutic Use Exemption' existed and whether there had been a departure from international standards of testing.
The independent board, after reviewing the lab pack, gave its finding to the board which then charged the cricketer for failing the dope test.
Shehzad has so far kept quiet on the issue but faces a ban of up to two years, according to PCB officials, if he fails to satisfy the board with his response.
Shehzad is not the first Pakistani cricketer to fail a dope test as in February 2016, the ICC had banned Pakistani leg-spinner Yasir Shah for three months after he failed a dope test and pleaded guilty to the charge.
In the past, Pakistani cricketers Shoaib Akhtar, Muhammad Asif, Abdul Rehman and Reza Hasan have also tested positive in dope tests and faced bans.
Pacers Akhtar and Asif, in fact, had to be withdrawn from the Champions Trophy squad in October-November 2006 in India after they failed dope tests.
Shehzad, 26, represented Pakistan in the recent T20 series in Scotland and has played 13 Tests, 81 ODIs and 57 T20 internationals.