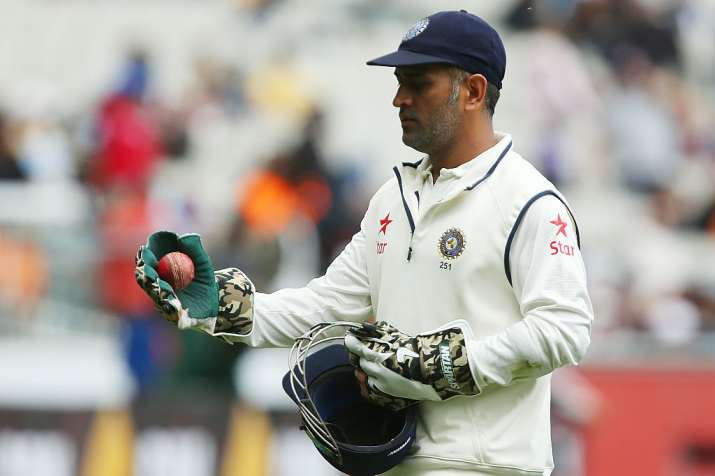 In 2004, a long-haired wicket-keeper burst into the scene with his hard-hitting knocks and impressive skills behind the stumps. But before a young lad from Ranchi could make an entrance, there was Parthiv Patel and Dinesh Karthik who were entrusted with the responsibility to keep wickets during the Sourav Ganguly led Team India era. 
Was it Mahendra Singh Dhoni's notable and exciting style of cricket which gave him a chance to be the first-choice wicketkeeper or was it simply because of Parthiv and Karthik's poor performance which cause them to lose the spot to Dhoni?. Well, you can be the judge of that. 
Dhoni not only became the first-choice wicketkeeper but was also named captain after Rahul Dravid in and led India to win the inaugural ICC World T20 (2007), World Cup (2011) and Champions Trophy (2013). Considered as one of the greatest Indian captains, Dhoni holds a series of records as captain and as a wicketkeeper. 
Parthiv and Karthik were only taken into consideration when Dhoni was given rest or was injured. Even when the former captain retired from Test cricket in December, 2014 Parthiv played second fiddle to Wriddhiman Saha. 
On Gaurav Kapur's talk show, Breakfast with Champions, Parthiv opened up about how he and Dinesh Karthik lost their place as wicketkeeper in the Indian squad. 
"He (Dhoni) is a legend. There's one thing many people tell me that you're born in the wrong era. But I feel that we started playing before him. So, if we didn't perform poorly he wouldn't have played in the first place. So, instead of thinking that, I think it's us who didn't perform to our potential. That's why MS came," Patel told Gaurav Kapur on the talk show 'Breakfast with Champions'.
"So to blame someone else that I was born in the wrong era and all that is to comfort you, but deep down you know that you have not performed that's why," he added.
Parthiv was brought back to the Test side during the tour of South Africa earlier this year in January after a year's absence. Eventually, Saha was rested for the 2nd Test of the three-match series, Parthiv was selected in the playing XI. However, matters did not go in his favour as plenty of mistakes and misjudgement during the match cost the Virat Kohli led side at the time.
Dinesh Karthik was recently added to the Test squad after ten years for the historic one-off Test against Afghanistan as Saha had to sit out due to injury. 
With the Test squad yet to be announced for the five-match series against England, it will be interesting to see as to who will be selected between Saha, Patel or Karthik.