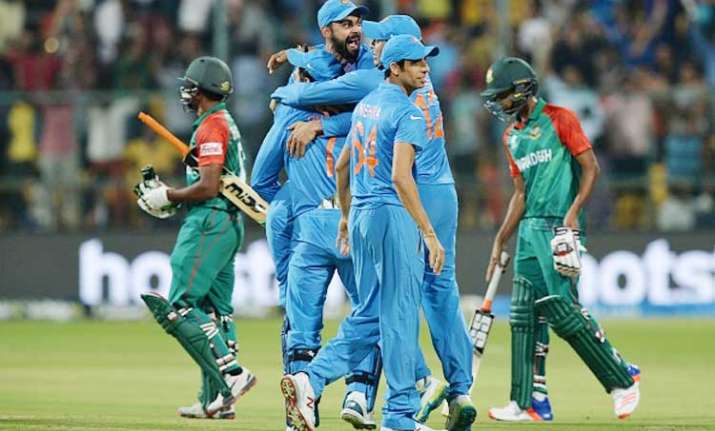 Karachi: Former Pakistan spinner Tauseef Ahmed is suspicious over the nerve-wrecking one run win of India over Bangladesh in the league match of ICC World T20 2016.
Tauseef has said that International Cricket Council's (ICC) anti-corruption and security unit should look into the match and hold an inquiry.
The 57-year old, who played 34 Tests and 70 ODIs, said he could see no cricketing logic for the way Bangladesh gifted the match to India in the final over.
"The way the match ended it just does not feel right to me. I think it needs to be investigated by the authorities including the ICC," he told a Pakistani news channel.
Bangladesh lost the match in the final ball, needing two runs to win from three balls with wickets in hand. Three wickets fell in as many balls.
"Bangladesh is now not an inexperienced side. They had experienced players at the crease. I don't understand how they could not first opt to tie the match and try for a big hit," he said.
Tauseef, who is also head coach of the Pakistan A team and was also on the coaching staff of the Islamabad United side which recently won the Pakistan Super League, said his experience tells him that something was not right.
"I don't know what to say. Best if the ICC looks into the match and holds an inquiry. Look everyone knows things do happen nowadays in cricket matches so nothing wrong in looking into the match," he added.
The final ball win allowed India to stay alive in the World T20 semi-final contention race.
(With inputs from PTI)