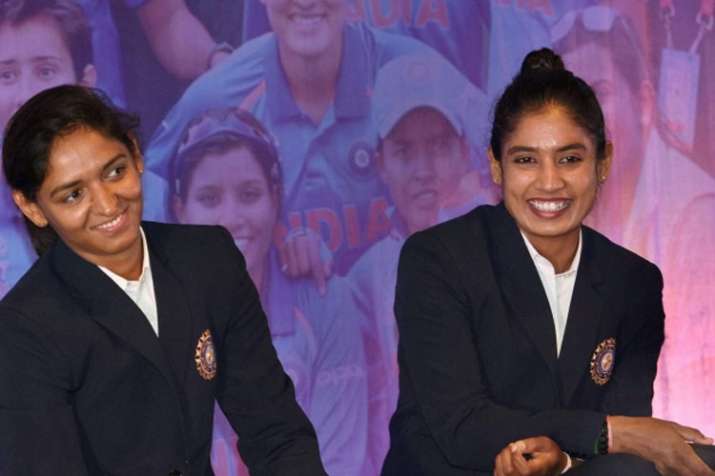 India women's cricket is right now at a make or break stage with the two most reputed players of the modern era in Mithali Raj and Harmanpreet Kaur being involved in a scuffle. It all started after veteran Mithali was left out of the playing XI against England for the semifinal of the 2018 Women's World T20. 
ESPNcricinfo has reported that amidst all the mudslinging that has gone on for the past few days between ex-coach Ramesh Powar and Raj, recently both the senior players sat down together to talk and resolve their issues in the presence of Committee of Administrators (COA) head Vinod Rai in New Delhi.
However, the uncertainty still lingers on regarding the issue. In her recent email skipper Harmanpreet backed former coach Ramesh Powar who has been targeted by Mithali over her exclusion from the squad. It is assumed by the website that the two-players sat across the table and confronted the issue by clarifying their own stand on the fall-out. The matter turned on its head when Mithali's associate Annisha Gupta took to Twitter to slam the Indian skipper after India's exit from tournament at the semifinal stage. Annisha even called Harmanpreet a 'manipulative and lying' in one her deleted tweet.
In the meeting, Harmanpreet stated her stand that Powar was not behind her exclusion from the playing XI but it was a collective decision taken by herself, Smriti Mandhana (T20 vice-captain), Sudha Shah (national selector), Trupti Bhattacharya (team manager) and Powar. While Mithali supposedly said that Annisha was not her manager.
Earlier in her letter to the BCCI CEO Rahul Johri and Cricket Operations GM Saba Karim, Mithali wrote, "For the first time in a 20-year long career, I felt deflated, depressed and let down. I am forced to think if my services to my country are of any value to a few people in power who are out to destroy me and break my confidence."