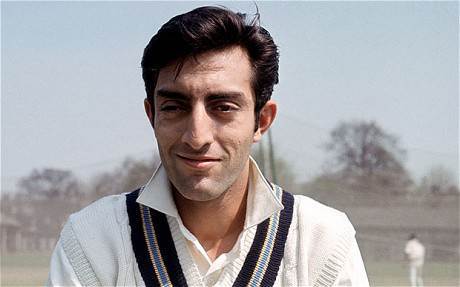 The cricket fraternity has wishes the late Mansur Ali Khan Pataudi on his birth anniversary today (January 5) as BCCI leads the wishes on their twitter handle. Today's generation might know him as Bollywood actor Saif Ali Khan's father, but the Nawab of Pataudi was arguably was one of India's greatest captains ever.
#ThisDayThatYear - TIGER was born. Remembering the great MAK Pataudi and #TeamIndia's Former Captain on his birth anniversary. pic.twitter.com/PPPmgar77H

— BCCI (@BCCI) January 5, 2018
The right-handed batsman was born in 1941 and was brought up in Bhopal Madhya Pradesh. Known as 'Tiger' for his aggressive batting style, the Nawab of Pataudi took over the reins at a young age of 21 and has led India in 40 of 46 Test matches he has played and won 9 matches. Despite facing a series of heavy losses, his fighting and never-give-up spirit was admirable where he made an Indian team believe that winning was possible.
Tiger was known for his bold, adventurous and unorthodox batting style as he was remembered for lofting deliveries over the infield. A lesser-known fact that was known about the Nawab of Pataudi was that he was involved in a car accident which impaired the sight in his right eye before he was called to represent India.
Tiger had an illustrious career and departed in 2011 due to a lung ailment. The cricket fraternity wishes the Nawab of Pataudi on his birth anniversary today.