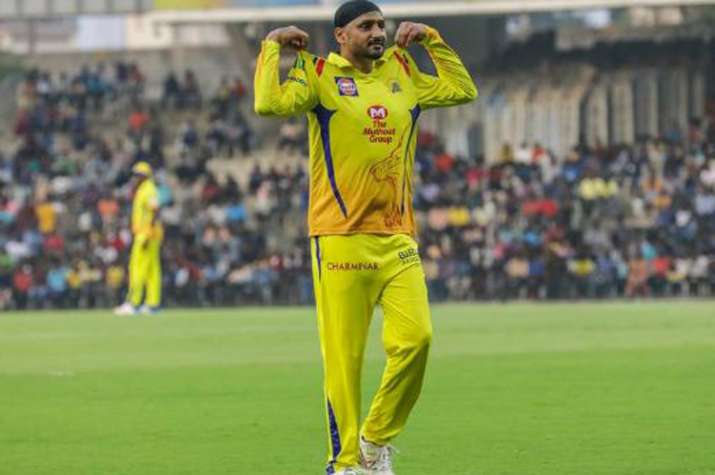 To win the Indian Premier League (IPL), you must have Harbhajan Singh. Well, that's exactly how the Indian veteran put it. The 38-year-old off-spinner won his fourth IPL trophy and his maiden one with the Chennai Super Kings in the 11th edition of the league and Bhajji came up with a simple reason for it - "Wherever Singh goes, the team wins".
Harbhajan has represented Mumbai Indians from 2008 to 2017 and was part of their three IPL winning teams (2013, 2015, 2017). However, he was picked up by the CSK outfit in IPL 2018 players auction. 
The CSK squad had many players who were above the age of 30 but the MS Dhoni-led side proved their critics wrong and went on to clinch their third IPL title. Harbhajan feels that it was the sheer experience that paid off.
In an exclusive interview to IndiaTV, Harbhajan has once again reminded all the fans that age is just a number. Bhajji has himself played some fearless cricket in his illustrious career and adding a record fourth IPL trophy to his name was the cherry on the cake.
"As I told you earlier wherever Singh goes the team wins. Last time, I was in Mumbai where we became champions and now this time with Chennai," Harbhajan told IndiaTV.
Bhajji stated that a player of 35+ category can be more dangerous than a young 18-year-old. He said Chennai's reason for success was their seasoned players who knew how to tackle any situation.
"I am very happy the way CSK performed as earlier we were criticised for being a team of above 30+ players. People were questioning our fitness but in the end, we proved that a 35+ player can be more dangerous than a young 18-year-old cricketer as he has more experience. The quality experience in the Chennai squad was the reason of our success and every cricketer played his role superbly."
Talking about his old friend and former Team India skipper Dhoni, Harbhajan drew out two common factors he shares with the Ranchi stalwart. 
"Dhoni is extremely lucky as tosses are very important for the match and he won the main tosses. The common thing about us is that we both are July born and we played a lot of cricket together. It's wonderful to play alongside him and this IPL was special for all the fans who were waiting for CSK to make a comeback in the competition," Harbhajan concluded.