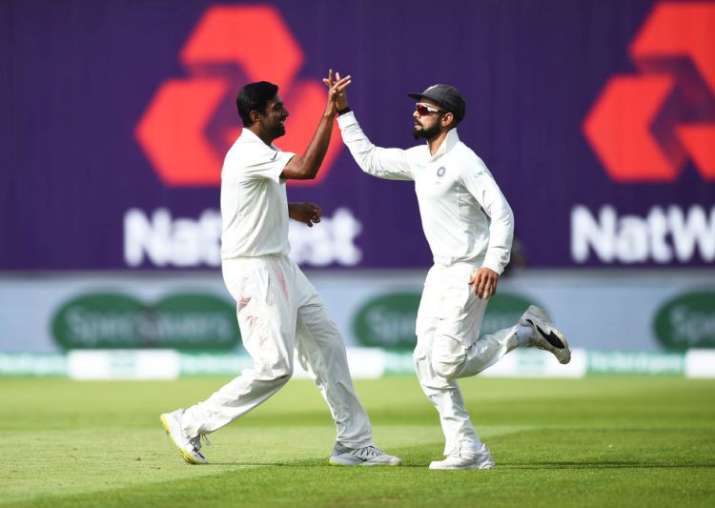 Following India's 31-run defeat to England in the first Test in Birmingham, former India batting greats and IndiaTV cricket experts Sourav Ganguly and Virender Sehwag believe that the second Test, starting Thursday at Lord's, will be the best chance for the visitors to make a comeback in the five-match Test series.
"The weather has improved in London. The playing conditions are perfect for cricket. India have the best chance to bounce back in the series at Lord's," Ganguly told IndiaTV during the show 'Cricket Ki Baat'. (Watch: India have skill but lacks confidence, says Ganguly)
The former India captain observed the pitch at Lord's and said there will be enough swing for fast bowlers, but spinners might get on top in the later days of the Test match.
"The wicket will be favourable for Indian spinners in the later days of the match. The forecast suggests rainfall, so the ball will definitely swing here. The Lord's Test will be a carnival for five days," he added.
Terming the second game of five-Test series that England lead 1-0 "crucial", Sehwag echoed Ganguly's words. "This will be a crucial game for India. England haven't won a match here for a long time. Recently, Pakistan also defeated them at Lord's. Earlier, India and Sri Lanka have also won Test matches here. It's a great chance for India to make a comeback. If wicket is helpful to bowlers, India have the best chances to win," Sehwag said.
"If there's grass on the wicket, fast bowlers will be in command on all five days. Indian bowlers will take 20 wickets again. It will be interesting to see whether Indian batsmen manage to match the opponents' total or not," the former India opener added. (Also read: Ganguly, Sehwag feel Kohli will re-write history)
Sehwag sees a lot of hope in skipper Virat Kohli, pacer Ishant Sharma and spinner Ravichandran Ashwin ahead of second Test. "All three of them performed well in the first Test. The rest of team will be under tremendous pressure because they know that captain Kohli doesn't play the same team in every match. However, I strongly feel that Virat Kohli might play the same team at Lord's."
Agreeing with Sehwag to some extent, Ganguly said Kohli might play the same batting unit but he would like to see India playing two spinners in the crucial Test. 
"In Test cricket, no player can make runs in every match. But it is important to make a comeback after a slump in the form. I think India won't make much changes in the playing eleven for the second Test. Rahane and Murali Vijay have scored runs at Lord's before. India might play two spinners here. Kuldeep Yadav can come in place of Umesh Yadav. But I don't see any changes in India's batting line up," Ganguly explained. (Also read: Ishant tips fast bowlers to be decisive factor)
Besides Kohli, who scored 149 and 51 runs in the first Test, no Indian batsman impressed much with the willow. The visitors were wrapped up for 274 and 162 in successive innings in Birmingham.
Both Ganguly and Sehwag strongly feel that the 29-year-old Delhi batsman will carry the momentum forward. 
"Watching his current form, I believe he'll definitely score a hundred at Lord's. I can see that hunger for runs in Virat Kohli. Overcoming the failure he suffered last time in England, Kohli will score many runs this time." Sehwag said.
Ganguly joined in saying: "If you see his career graph, you'll notice that when he hits a century he continues to score hundreds in consecutive matches."
According to Sehwag, the batsmen who failed in Birmingham should ask Kohli for suggestions ahead of Lord's Test. "The batting unit needs to talk to Virat Kohli, asking for suggestions as he was the only one who scored decent runs in Birmingham," he concluded.