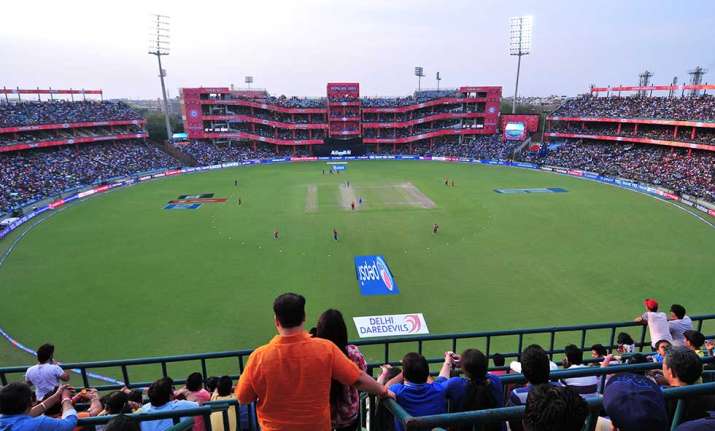 New Delhi: Cricket fans in the capital were in for some good news on Wednesday with the Delhi and District Cricket Association (DDCA) bagging the requisite clearances to host the World Twenty20 semi-final here.
There was speculation that the World T20 semi-final, originally scheduled to be held here on March 30, may be shifted out of the capital as the DDCA's plea to use the RP Mehra block was dismissed by the Delhi High Court on Tuesday.
The concerned block has not been given the required clearances by the municipal authorities and the Archaeological Survey of India.
The high court had given the DDCA an extended deadline till 2 p.m. on Wednesday to furnish the required clearances. 
Top DDCA officials, including working president Chetan Chouhan and treasurer Ravinder Manchanda, along with a legal advisor from the International Cricket Council (ICC) held a meeting with Supreme Court-appointed observer Justice (Retd) Mukul Mudgal. After this the DDCA was given the go-ahead to use the RP Mehra Block, which has a seating capacity of around 2,000.
"The semi-final will take place in Delhi as scheduled. We are going ahead with the preparations and the Ferozeshah Kotla will host the tie," Khanna told IANS.
"This will be a Holi gift for Delhiites," he added.
Khanna, however, refused to divulge too many details when asked about the details of the meeting with Justice Mudgal.
"We cannot give out too many details right now. But we are going ahead with the tie," he stated.
The RP Mehra Block has not been used in the World T20 matches at the Ferozeshah Kotla so far which had prompted the ICC to consider shifting the semi-final out of Delhi as it was concerned about the prospect of matches being held in front of empty stands.