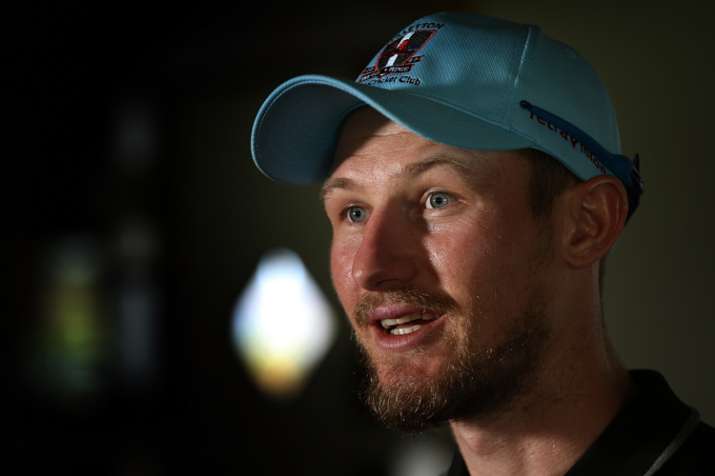 Serving a nine-month-long ban from cricket, disgraced Australian opener Cameron Bancroft has spilled the beans on the events and conversations that led to one of the most infamous episodes in the history of Australian cricket. 
While former captain and co-conspirator Steven Smith has already said that Cricket Australia and it's former top executives are to share much of the blame for the ball-tampering incident from Cape Town in March, the young opener has said that his partner at the top of the innings David Warner was the one who asked him to alter the condition of the ball using sandpaper, with the implicit approval of the captain.
"Dave (Warner) suggested to me to carry the action out on the ball given the situation we were in in the game and I didn't know any better because I just wanted to fit in and feel valued, really - as simple as that," Bancroft told Fox Sports in an interview with former cricketer Adam Gilchrist.
"For me, the decision was based around my values. What I valued at the time. I valued fitting in. And I guess you hope that fitting in earns you respect and with that, I guess there came a really big cost for the mistake. At the time did I know any better? No. Because I valued this thing called fitting in, fitting in with the team, with my mates, earning respect from senior players and I guess that it led to an absolutely destructive situation, emotionally, personally and I lost cricket for that period of time.
"But the really, really interesting thing...I've asked myself this question a lot. If I had said 'no', what would that have meant? And the thing that I've inquired and thought about so often is that if I actually said 'no', and I went to bed that night, I had the exact same problem. I had some the problem that I had using the sandpaper on the cricket ball," he elaborated.
"And the problem was that I would have gone to bed and I would have felt like I let everybody down. I would have felt like I'd let the team down. I would have felt like I would have hurt our chances to win the game of cricket. I take no other responsibility but the responsibility I have on myself and my own actions because I am not a victim. I had a choice and I made a massive mistake and that is what is in my control.
"The reason why it was painful is that the truth hurts. Maybe in that review, there were some truths that were pretty hard to accept. What does that bring? It brings an amazing opportunity to do something about it. Only Cricket Australia will know if they are being true to themselves, to be able to own up to some of those recommendations.
"If they can look at themselves in the mirror and be really content and be really peaceful, and proud of the direction they're going, that's OK. If they aren't, like me, that value will always come undone won't it? It will present itself in the face to you and you'll have to learn another lesson," concluded Bancroft, who is set to complete his sentence next month.