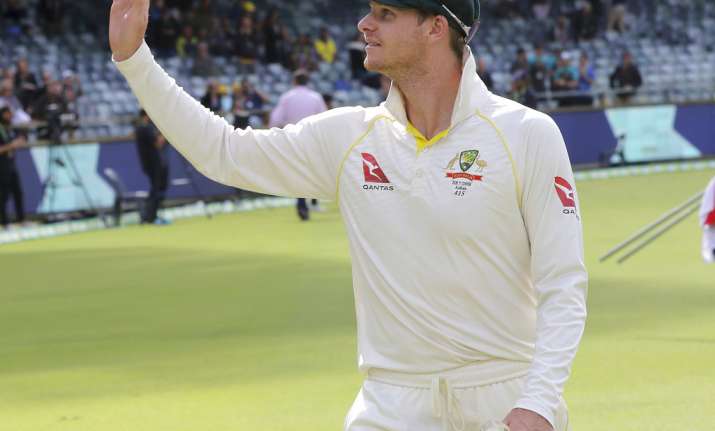 Australia captain Steve Smith has been cleared of injury after he was struck on his hand in the Melbourne Cricket Ground (MCG) here on Sunday during the practice session ahead of the Boxing Day Test.
The 29-year-old was hit by a stray ball from a Cameron Bancroft shot that ricocheted off the net structure and struck him on the right hand. 
Later, team-mate David Warner assured that his captain is perfectly fit and there is nothing to worry about.
"There is absolutely nothing wrong with him, he is fine," the opener was quoted as saying by Cricket Australia. 
"You've seen his reactions out in the middle every time something happens. He's a very fidgety character. He was just confused how it got there. I think we all were. I think it hit the top of the rail and flicked up," Warner added. 
Smith's performance as a batsman and captain has summed up the series in total as the hosts have demolished the Three Lions in their backyard to regain the urn. A win at Perth clinched the five-match rubber with two more to go. 
With Pride at stake, the Joe Root led Englishmen will have to take a bit of a gamble on the Boxing Day Test on December 26 as the Australians aim to clean sweep the series. Australian spearhead Mitchell Starc will be out of action and so will Craig Overton. 
The fourth Test will take place on December 26 at the Melbourne Cricket Ground.
(With IANS Inputs)