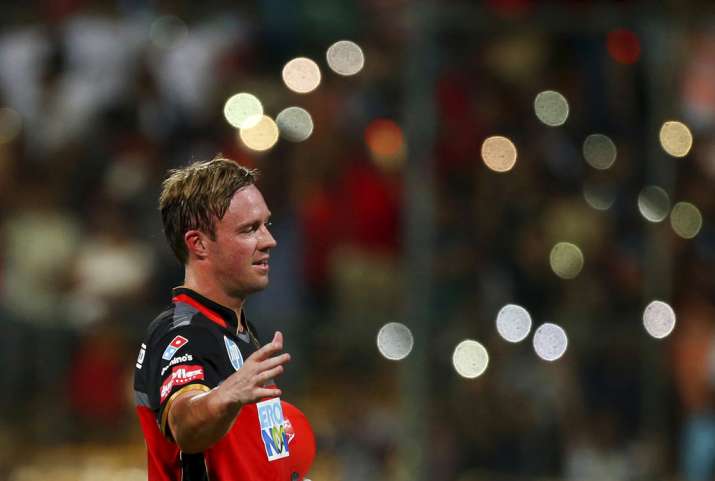 Relieved after Royal Challengers Bangalore defeated Delhi Daredevils by six wickets to bring their IPL campaign back on track, skipper Virat Kohli credited AB de Villiers for the turnaround saying the South African always give the team plenty of reasons to smile.
"These 30 runs are bigger than the 90 odd in the last game. We won. We still have a few areas to correct, but when you have the brilliant AB in the team, he always makes you smile," Kohli said after de Villiers blasted an unbeaten 39-ball 90 to single-handedly power RCB to a six-wicket win.
"We understand our games very well and then he starts going off. And we know if we can get a 60-70 run partnership, we could win the game. Pity I couldn't stay till the end but Corey and Andy did well.
It rained fours and sixes as de Villiers produced a vintage innings and singled-handedly chased down the 175-run target with two overs to spare to bring RCB's campaign back on track.
The former South African skipper smashed 10 fours and five sixes in his unconquered innings. He shared 63 runs with captain Virat Kohli (30), before adding another 56 runs with Corey Anderson (15) to take the game away from Delhi Daredevils, who suffered their fourth loss in five matches.
(With PTI Inputs)