Follow us on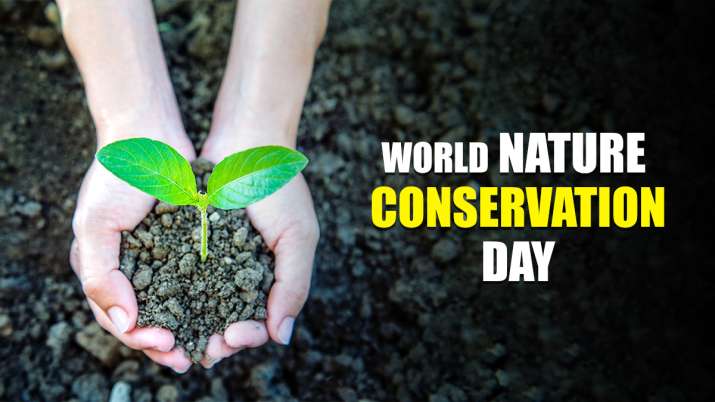 World Nature Conservation Day is observed on July 28 every year. The day marks the importance of nature and environment. Special awareness campaigns are organised worldwide to acknowledge that a healthy environment is a foundation for a stable and healthy human society. 
World Nature Conservation Day assumes significance as the main purpose is to conserve resources that play a pivotal role in protecting Earth. 
The objective behind observing World Nature Conservation Day is to introspect as a species how humans are exploiting nature. The rise in global temperature is causing an imbalance between nature and humans. It gives rise to various diseases and leads to disasters like floods.
On the occasion of World Nature Conservation Day, Union Minister Nitin Gadkari made an appeal to take a pledge to conserve forests.
"This year on #WorldNatureConservationDay, let us pledge to conserve Forests. They are the foundation of sustaining People and Planet," he tweeted.
The history of World Nature Conservation Day is still not known but the important aim of celebrating the day on July 28 is to educate and aware people of the best practices that can be adopted to protect our natural resources.
"Earth's resources are under tremendous strain due to human activities. Conservation and preservation of biodiversity is essential for the restoration of our planet. The world is turning towards not just protecting large species and forests, etc. but degraded habitats and ecosystems as well. Let's remember that every little effort on our part can have a monumental impact in protecting nature. Wherever we are, we can make a difference," Amit Banka, founder of WeNaturalists, said.
World Nature Conservation Day recognises that a healthy environment is important for a stable and productive society.