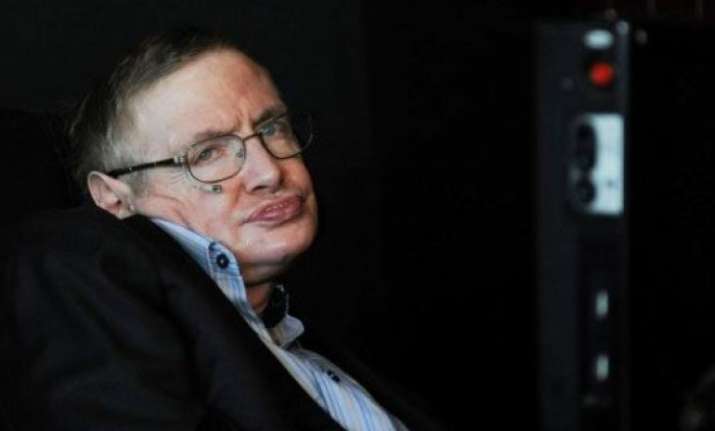 World famous British scientist Professor Stephen Hawking has passed away at his home in Cambridge aged 76.
Professor Hawking was modern cosmology's brightest star known for his groundbreaking work with black holes and relativity. 
Hawking's children, Lucy, Robert and Tim said in a statement: "We are deeply saddened that our beloved father passed away today. He was a great scientist and an extraordinary man whose work and legacy will live on for many years. His courage and persistence with his brilliance and humour inspired people across the world," the statement said."
Professor Hawking contracted motor neurone disease in 1963 and was given two years to live but he went on to study at Cambridge and became one of the most brilliant theoretical physicists since Albert Einstein.
Also read | Professor Stephen Hawking passes away at 76, distraught fans pay homage on Twitter
Hawking's first major breakthrough came in 1970, when he and Roger Penrose applied the mathematics of black holes to the entire universe and showed that a singularity, a region of infinite curvature in spacetime, lay in our distant past: the point from which came the big bang.
His seminal contributions continued through the 1980s. The theory of cosmic inflation holds that the fledgeling universe went through a period of terrific expansion.
In 1982, Hawking was among the first to show how quantum fluctuations tiny variations in the distribution of matter might give rise through inflation to the spread of galaxies in the universe.
But it was A Brief History of Time that rocketed Hawking to stardom. Published for the first time in 1988, the title made the Guinness Book of Records after it stayed on the Sunday Times bestsellers list for an unprecedented 237 weeks. It sold 10 million copies and was translated into 40 different languages.
Professor Hawking was honoured with numerous awards, including Adams Prize,  Eddington Medal, Maxwell Medal, Heineman Prize, Hughes Medal, Einstein Award, RAS Gold Medal, Dirac Medal, Wolf Prize, Prince of Asturias, Gemant Award, Naylor Prize,  Presidential Medal of Freedom and Fundamental Physics Prize. The Nobel prize, however, eluded him.
The world famous physicist and cosmologist was the subject of the 2014 film 'The Theory Of Everything', which starred Eddie Redmayne and Felicity Jones.
(With input from agencies)