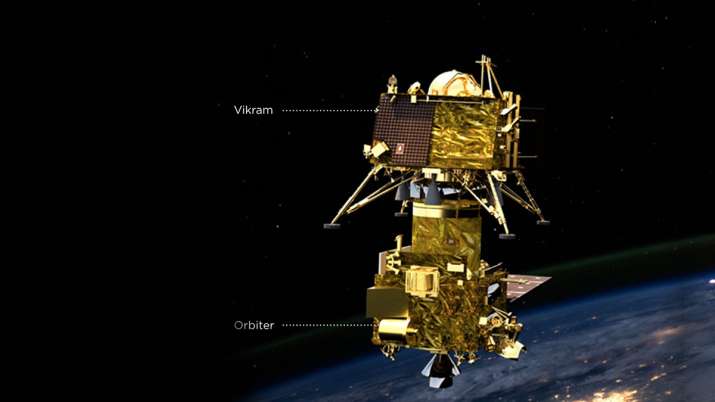 Indian Space Research Organisation (ISRO) on Saturday, put up a brave front and confidently stated that it will continue to contribute to lunar science. In early hours of Saturday (September 7), ISRO's Chandrayaan-2 moon mission suffered a setback as agency lost communication contact with Vikram lander. However, the orbitter is still revolving around the moon.
Indian Space Research Organisation: The success criteria was defined for each&every phase of the mission & till date 90 to 95% of the mission objectives have been accomplished & will continue contribute to Lunar science , notwithstanding the loss of communication with the Lander. pic.twitter.com/yIlwhfpnPw

— ANI (@ANI) September 7, 2019
ISRO's ISTRAC headquarters in Bengaluru saw tense moments in pre-dawn hours of Saturday as the agency lost contact with Chandrayaan-2's Vikram lander.
Meanwhile, ISRO Chairman K Sivan said on Saturday evening that the agency will continue to re-establish contact with Vikram lander for the next 14 days. 
Indian Space Research Organisation (ISRO) Chief, K Sivan: Right now the communication is lost, we will try to establish a link for the next 14 days. (Courtesy: DD) #Chandrayaan2Landing pic.twitter.com/36bXQRrKHI

— ANI (@ANI) September 7, 2019
Lander of the Chandrayaan-2, named Vikram, detached from the orbitter and proceeded to land on the surface of the moon. However, when the lander was at a distance of 2.1 km from the surface, ISRO lost contact with the lander.
The moment was tough for ISRO scientists as Chandrayaan-2 moon mission was a result of years of research and painstaking work.
PM Narendra Modi later sought to boost morale of the scientists by saying that highs and lows are part of life. He congratulated them and assaured them that he was with them all the way.
Also Read | EXPLAINED: Why Chandrayaan 2 is still a success even after moon lander lost connection
Also Read | Who is ISRO Chairman K Sivan? Check out lesser known facts about him
Watch | PM Modi consoles ISRO Chairman K Sivan after Chandrayaan-2 setback