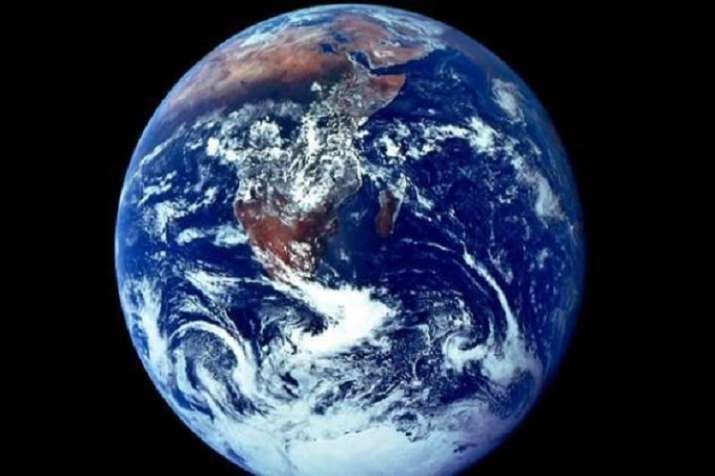 A report by National Geographic claims that the earth has two moons.  After more than half a century of speculation and controversy, Hungarian astronomers and physicists say they have finally confirmed the existence of two Earth-orbiting "moons" entirely made of dust.
According to the report, the team of astronomers managed to capture snapshots of the mysterious clouds lurking just 250,000 miles away, roughly the same distance as the moon.
Researchers had previously noticed  the presence of multiple natural companions to Earth, but the dust clouds weren't actually seen until 1961, when their namesake, Polish astronomer Kazimierz Kordylewski, got a glimpse.
According to the new findings, each Kordylewski cloud is about 15 by 10 degrees wide, or equal to 30 by 20 lunar disks in the night sky. This translates to an area in space about 65,000 by 45,000 miles in actual size—nearly nine times wider than Earth.
The clouds themselves are enormous, but the individual particles that comprise them are estimated to measure just a micrometer across. Sunlight reflecting off these particles makes them glow ever so slightly—just like the pyramid-shaped glow of the zodiacal light that results from dust scattered between the orbits of the planets.
For generations, astronomers have suggested the possibility that Earth may have more than one moon. There are five specific points of stability in deep space where they figured the moons could be located.
From comets to meteor showers to the zodiacal band, our solar system is a dusty place. Clouds of particles strewn between the planets can be seen by keen-eyed sky-watchers under pristine, dark skies. The Kordylewski clouds, however, are not as stable as these other dusty features in deep space. The cloud's particles are continually swapped out, making them simultaneously ever-changing and ancient.