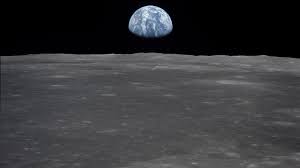 Mankind has come a long way from the stone age to the modern-day world where it will not be an exaggeration to call it a space age. Curiosity to learn more and reach new levels has been a symbol of mankind.
In the last 100 years, countries around the world have invested heavily in space ventures and missions.
Here are the biggest achievements of all time in space.
First Human in Space: On April 12,1961, Mankind flexed its muscles and put a man into the space. Yuri Gagarin of the USSR became the first man to reach out in space.
First Woman in Space: It took only 2 years for the USSR to put a woman in Space as Valentina Tereshkova became the first woman to travel into space in the year 1963.
First Space Walk: Once again the USSR for the first to have its man to walk in space. Alexey Leonov became the first man to space walk in the year 1965.
Apollo 8: In 1968, Mankind travelled farthest from Earth than it had ever done before. This time it was USA's turn. Apollo 8 circled around the moon and came back to Earth.
First Man on Moon: In 1969, Neil Armstrong became the first man to step on moon. This was an iconic moment for mankind. His famous words are still symbolic of what man can achieve – One small step for man, One giant leap for mankind.
First Joint Space mission: In the year 1975, when the cold war tensions had calmed down a bit, USA and USSR put men in the orbit in a joint mission.
First Space Station: A decade after a man first travelled to space, first Space Station was built by the USSR. It was called the Salyut 1. It was built in 1971.
First Reusable Spaceship: In the year 1971, NASA built its first reusable space plane and made its first flight into space. It was named – Columbia.
First Crew at International Space Station: In the year 2000, the International Space Station welcomed its first crew.
China Joins the Club: China became the third country to put a man in space. In the year 2003 Spaceflyer Yang Liwei went into space.
Chandrayaan-2: India's historic space mission will land on the unexplored south pole of the moon.