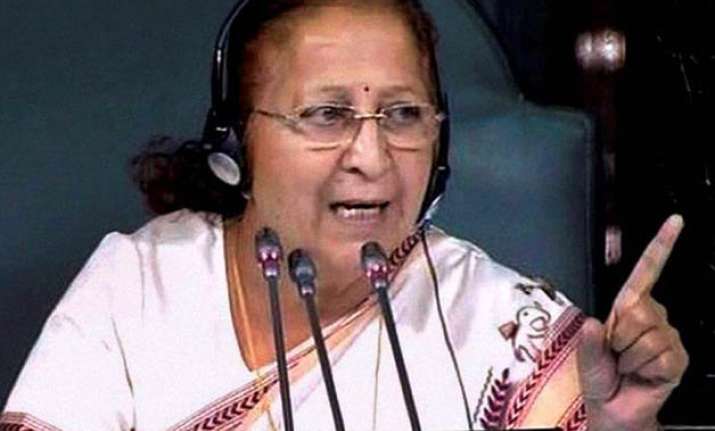 New Delhi:  Lok Sabha Speaker Sumitra Mahajan on Monday said she had to take stringent action against Congress members under compulsion as they did not adhere to her repeated warnings for observing rules in the house.
Mahajan told reporters that her duty was to run the house.
She named 25 Congress members under Rule 374A which entails their suspension for five days.
"I tried my level best that the house functions but it did not happen. I was warning them since morning that I will have to name them but they were not heeding. The limit was crossed when an attempt was made to shadow the speaker (through placards)," Mahajan said.
Referring to the all-party meeting convened by her last week to ensure smooth functioning of the house, Mahajan said she had urged the members not to show placards and not to come near her podium.
"I was forced to take stringent action. There are ways of protest. What I did is for the good (of the house). The rules have some meaning. These were not made today. These were not made by me," she said.
Asked about the argument that opposition members had many times in the past come near the speaker's podium to register their protest, Mahajan said if rules had been flouted in the past, it does not mean these should not be followed in the future.