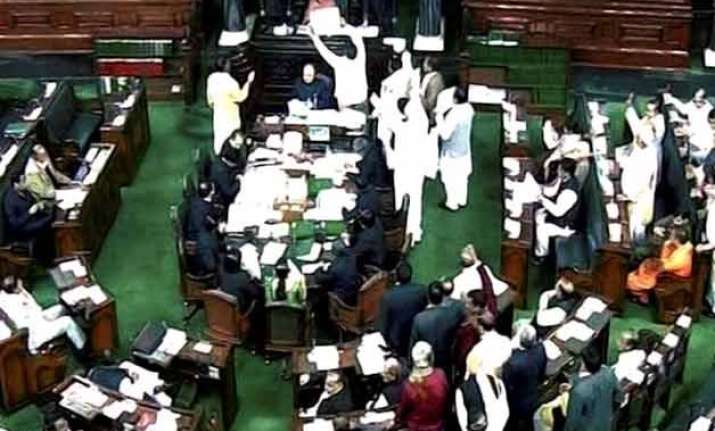 New Delhi:  An all-party meeting called by the Narendra Modi government on Monday failed to break the parliamentary logjam, with the Congress and the NDA government reiterating their stated positions on resignations over Lalit Modi and Vyapam issues.
While the Congress demanded the resignations of Sushma Swaraj and chief ministers of Rajasthan and Madhya Pradesh, the government ruled out any resignations.
The monsoon session, which began on July 21, has been washed out till date over the opposition demand for the resignations of External Affairs Minister Sushma Swaraj and the chief ministers of Rajasthan and Madhya Pradesh over the former IPL chief Lalit Modi and Vyapam issues.
Parliamentary Affairs Minister M. Venkaiah Naidu said the all-party meeting was convened to break the logjam, but the Congress continued to stick to its demand for the resignations.
"The Congress stuck to its demand of 'first resignations and then only the house will run'. However, other parties are of the view that the house should function and there should be debates and discussions on a lot of issues, from regional to national," he said.
Congress leader Ghulam Nabi Azad said he was happy that the government called the meeting, but said that "unfortunately, it wants to run the house on its own terms and conditions".
"This is not how a democracy functions. The opposition also wants the logjam to end, but our demand is clear cut - first resignations, then business."